Who killed Asher in How to Get Away with Murder season 6? All the key suspects
2 April 2020, 17:24 | Updated: 2 April 2020, 17:38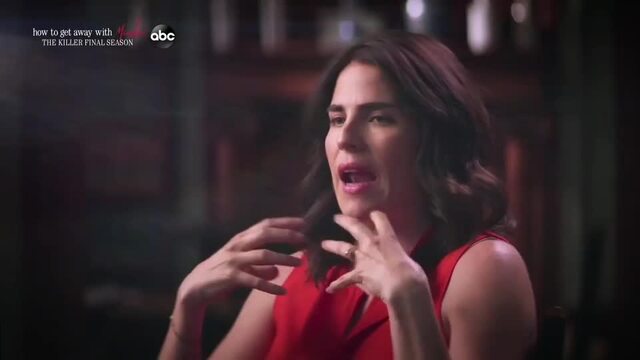 The cast of How to Get Away with Murder say goodbye to the series
Asher Millburn (Matt McGorry) is dead in HTGAWM season 6. Here's everything we know about who did it.
The How to Get Away with Murder season 6 mid-season finale ended with fan favourite Asher dead. Who killed him though?
How to Get Away with Murder is no stranger to shocking cliffhangers. The first episode of the series' final season ended with a flash-forward to Annalise's funeral. Since then, viewers have been trying to piece together what happened. Not to mention, episode 9 finished with Wes back, alive and speaking at Annalise's funeral (?), even though he appeared to die in season 4.
READ MORE: Who killed Annalise in How to Get Away with Murder season 6? Is she actually dead?
If that weren't shocking enough, we also learned that Asher Millstone has been murdered and Michaela and Connor are both being questioned by police if they killed him.... but who is the real culprit? Here's what we know so far including theories.
How did Asher die in How to Get Away with Murder season 6?
In HTGAWM season 6 episode 9, Michaela, Connor and Oliver find out that Asher is the FBI informant who's been giving the police recordings of their private conversations in their quest to find out who really murdered Sam. Asher claims that he only did it because his mother and sister were being threatened by the FBI and that he protected them by keeping their secrets.
Oliver hits Asher over the head with a fire poker and gives him a minor injury. While Michaela, Connor and Oliver try to work out what to do, Asher then runs to Bonnie's in secret. Seeing that he's covered in blood from his injury, Bonnie calls Frank for help. The episode then cuts to Michaela and Connor being arrested after someone murdered Asher with a fire poker.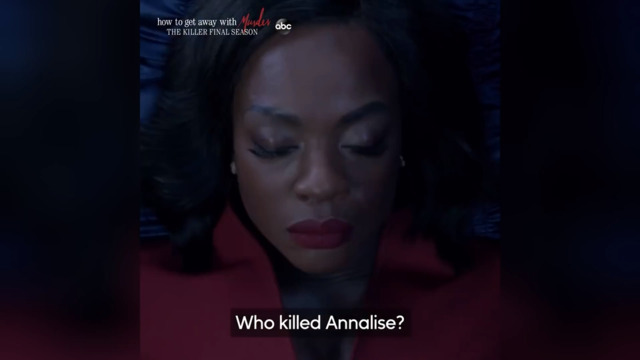 The dramatic trailer for the final six episodes of How to Get Away with Murder
Did Michaela kill Asher in How to Get Away with Murder?
Michaela is the key suspect in Asher's murder. Not only were her fingerprints found on the murder weapon but he, arguably, betrayed her the most. Asher proposed to Michaela mere moments before she learned that he was the FBI informant. Is it possible that she snapped and killed him for lying to her and jeopardising her future?
Something tells us this is too obvious for HTGAWM. Beyond that, Michaela really loved Asher and we can't imagine her killing him no matter how much he hurt her.
Did Connor kill Asher in How to Get Away with Murder?
The police seem pretty certain that Connor was involved in Asher's murder. Like Michaela, Asher betrayed him as a friend. Asher also risked sending Connor to prison by secretly recording their conversations and exposing the crimes he's been involved in. Did he get revenge on Asher by beating him to death?
Connor has a panic attack while being interrogated but we think that's out of fear as opposed to guilt. It seems drastic for him to kill Asher.
Did Oliver kill Asher in How to Get Away with Murder?
As we already know, Oliver did hit Asher over the head with a fire poker. If he'd hit Asher harder, he could have accidentally killed him. Did he go back and finish the job? Oliver does say, "I'm the murderer", when Connor and Michaela are arrested but we reckon that he's innocent and did that to protect them.
Did Bonnie kill Asher in How to Get Away with Murder?
Bonnie is the last person we saw with Asher alive so it's possible that she murdered him. Knowing he was the informant, she could have killed him to protect Annalise. It wouldn't be the first time that she's killed either. She suffocated Rebecca Sutter and Ronald Miller to help the ones she loves. Did she call Frank to help her cover it up?
Did Frank kill Asher in How to Get Away with Murder?
If not Bonnie, it's possible that Frank murdered Asher. Not only does he have the biggest death count in the series but he's also prone to murder when it seems like there's no other option. Still, killing Asher seems to create more problems than it does answers. Why would Frank kill Asher if it doesn't make sense?
Did Gabriel kill Asher in How to Get Away with Murder?
Asher was found beaten to death outside of Gabriel's apartment, so it's possible that he could have done it. Michaela also cheated on Gabriel with Asher and they've physically fought over it before. Did Gabriel decide to make him pay for it?
Did Annalise kill Asher in How to Get Away with Murder?
With Annalise busy trying to fake her own death to escape the FBI, we doubt that she had time to murder Asher even if she wanted to. That being said, something tells us that she will put her fake death on hold to help make sure that Michaela and Connor, and the rest of our faves, aren't put in prison for it, regardless of whether they did it or not.
Like all How to Get Away with Murder mysteries, the answers won't become clear until we have all the information. Also, it's possible that it was many of these characters or none of them at all. Laurel's shady brother, Xavier Castillo, is still up to his wicked ways and the FBI aren't to be trusted either. The possibilities are endless.
Who do you think killed Asher?