Love Island 2022 soundtrack: What songs were on Love Island tonight?
1 August 2022, 21:12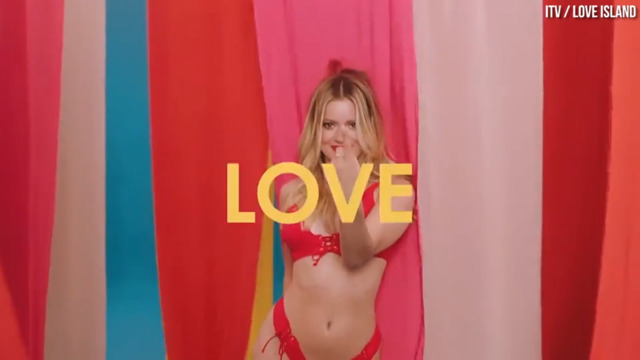 Meet the cast of Love Island 2022
What songs were on Love Island tonight? All the music and songs from the Love Island series 8 soundtrack to add to your playlists.
It's back, baby. The summer of love has returned – Love Island 2022 is officially upon us, with all new couples, all new romance, all new drama and all new bangers and bops just waiting to be added to your holiday playlists.
You know the drill by now... Every year, Love Island provides the perfect soundtrack to all of our summer shenanigans. Whether you're flying off to somewhere hot, or spending the weekend with mates in the park, the dating reality series always comes through with the tunes.
READ MORE: How old is Adam Collard from Love Island? His age leaves viewers shocked
Hear a song you love in the episode? Bookmark this page and come back to it each night after the episode to find out which tracks were played in the show. From Jax Jones ft. MNEK, to Lizzo, David Guetta, Anne-Marie, Charli XCX and more... find all the tracks here.
What songs were played on Love Island tonight?
You can find all the songs from the Love Island 2022 soundtrack via the official playlist here. However, if you want an episode-by-episode breakdown, we've put one together for you below.
Episode 49 - Monday, August 1st
Tyrone, N3RD ft. Leanne Louise - 'This Is What I Need'
Emeli Sandé - 'Shine'
CNCO, Little Mix - 'Reggaetón Lento (Remix)'
Jennifer Lopez - 'Let's Get Loud'
Jack Wins - 'Live For Tonight'
Ben Platt - 'Grow As We Go'
Wrabel - 'let love in'
Katie Pruitt - 'It's Always Been You'
Leroy Sanchez - 'Til Death Do Us Part'
Jack Savoretti - 'Blinding Lights'
Link Lewis - 'I Swear'
Leroy Sanchez - 'Unchained Melody'
Shaun Farrugia - 'I Don't Wanna Fall Asleep Yet'
Sophie Griffiths - 'It Must Be Love'
Lucas & Steve, Retrovision - 'Summer Love ft. Erich Lennig'
Kygo x Whitney Houston - 'Higher Love'
Tom Ferry, Anasa - 'Summer of Love'
Jai Nova - 'All We Need'
Jonasu with Georgia Ku - 'Trouble'
KALM, River - 'Learning How to Love'
Belters Only, Jazzy - 'Make Me Feel Good'
Lewis Thompson, David Guetta - 'Take Me Back'
Alex Hobson, Betty Bloom - 'Satisfy Me'
RAYE - 'Call On Me'
Sigala ft. Ella Henderson - 'We Got Love'
Episode 48 - Sunday, 31st July
Sampa the Great - 'Final Form'
Ludovico Einaudi - 'Divenire'
Leony - 'Remedy'
Wilkinson & Becky Hill - 'Here For You'
benny blanco, Marshmello & Vance Joy - 'You'
Ewan Mainwood - 'Do You Ever Think About Me'
Alex Hosking & Majestic - 'Need Your Love'
Tribal Blood - 'If Looks Could Kill'
Oh The Larceny - 'About To Get Crazy'
LYRA - 'Rabbit in the Headlights'
Ruelle - 'Storm'
Jake Warren - 'Cry No More'
Gavin James - 'Kingdom'
Episode 47 - Friday, 29th July
See Siang Wong - 'Comptine d'un Autre été: L'Après-Midi'
Gigi Moss - 'Could've Been'
Mangoo & Faustix ft. Father Viola - 'Time Of My Life'
Joji - 'Glimpse of Us'
The Butterfly Effect - 'Come Into My World'
Sam Ryder - 'Set You Free'
Joe Stone - 'Lean On Me'
SYML - 'Gir'
George Ezra - 'Sweetest Human Being Alive'
Matthew Nolan - '11:11 (Acoustic)'
Kim Kaey - 'Touch Me There'
Sam Tinnesz - 'Legends Are Made'
LYRA - 'Falling'
Birdy - 'Deepest Lonely'
Starling - 'Every Single Time'
Episode 46 - Thursday, 28th July
Blue Öyster Cult - '(Don't Fear) The Reaper'
Sonny Fodera, Just Kiddin, Lily Ahlberg - 'Closer'
Hannah's Yard - 'I Want to Know What Love Is'
The Butterfly Effect - 'Viva Forever'
Jack Savoretti - 'Love Of Your Life'
Noizu, Disciples, MOYA - 'Catch My Love'
ST LUNA - 'slow dancing in a burning room'
Sonny Tennet - '10'
Shaun Farrugia - 'A Sky Full Of Stars'
Paul Woolford, Diplo, Kareen Lomax - 'Looking For Me'
Alfie Boe - 'Luna Malinconia'
JAKL - 'You've Got The Love'
Giacomo Puccini, Alfie Boe - 'Nessun Dorma'
Megan McKenna - 'This'
HËXĖ - 'Crush'
Alex Harry - 'Feet Don't Fail Me'
Episode 45 - Wednesday, 27th July
Gustavo Bravetti - 'Babel'
Astyria - 'Hold Your Breath'
Ashley Singh - '10 Summers'
Matthew Nolan - 'My Mistake'
Justin Bieber - 'Baby'
will.i.am - 'I Got It From My Mama'
Little Simz - 'Woman'
Joy Crookes - 'Where You Were Mine'
The Trammps - 'Disco Inferno'
Bakermat - 'Baby'
Disco Fries, Reigns - 'We Are Family (UK Pride Anthem)'
Black Lace - 'Agadoo'
Arrow - 'Hot Hot Hot'
Pinkfong - 'Baby Shark'
The Supremes - 'Baby Love'
Griff - 'One Night'
Episode 44 - Tuesday, 26th July
Five - 'Keep On Movin''
London Music Works - 'No Time for Caution'
Kygo & Tina Turner - 'What's Love Got to Do with It'
Tom Grennan - 'All These Nights'
Ruby Jay - 'Sweet Sunshine'
Katy Perry - 'Smile'
Tones And I - 'Fly Away'
Britney Spears - 'Toxic'
Dua Lipa feat. Madonna, Missy Elliot & The Blessed Madonna - 'Levitating [The Blessed Madonna Remix]'
Busted - 'Air Hostess'
Calvin Harris - 'Summer'
Nicki Minaj - 'Starships'
Dua Lipa - 'Hotter Than Hell'
CALJI JEWLS - 'Thought We Were in Love'
Noelle Johnson - 'Close'
Oliver Holmes - 'Maybe You Should Be'
Lexxi Saal & NOCTURN - 'The Chain'
Empara Mi - 'Shine on You'
Zayde Wølf - 'Will I Fall'
Oktoba - 'Fault Line'
Episode 43 - Monday, 25th July
Justice & Simian - 'We Are Your Friends'
Scott Quinn - 'Holding on to Letting Go'
RIIVER - 'Lights Go Out'
Deco - 'Rain'
Arlissa - 'Praying for Love'
MOYA, James Hurr & Lizzie Curious - 'Burning In Me'
Fleur East - 'Sax'
Christina Aguilera - 'Let There Be Love'
Perry Como - 'Magic Moments'
Black Eyed Peas - 'My Humps
Bellini - 'Samba De Janeiro'
LP Giobbi & Bklava - 'Sinner'
Madness - 'Our House'
JAXSON GAMBLE - 'Golden Touch'
BTS - 'Permission to Dance'
Episode 42 - Sunday, 24th July
Bad Boy Chiller Crew - 'When It Rains, It Pours'
Lily Ward - 'Come Back'
Louie Shaker & Eliza - 'Time After Time'
Jonas Blue & Why Don't We - 'Don't Wake Me Up'
Sigala - 'Melody'
Tiggs Da Author feat. Lady Leshurr - 'Run'
AC/DC - 'Back In Black'
Europe - 'The Final Countdown'
Carla Monroe - '22 Love'
Ella Henderson - 'Set In Stone'
Jake Warren - 'Don't Play With Fire'
Dermot Kennedy - 'An Evening I Will Not Forget'
7kingZ (feat. The Phantoms) - 'Rise Up'
Royal Deluxe - 'Bad'
Isaac Stuart - 'We Don't Wanna Go Home'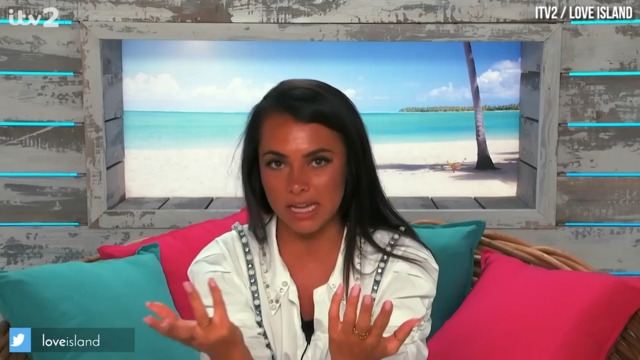 Paige is caught in a love triangle in Love Island 2022
Episode 41 - Friday, 22nd July
The Mamas & The Papas - 'Dream A Little Dream Of Me'
ABISHA - 'Home To You'
Foy - 'Good As Hell'
Ben Rainey, DJ Elmo - 'All the Way'
Latto - 'Big Energy'
Frankie Stew and Harvey Gunn, Sam Tompkins - 'No Sleep'
Kenan Waters, Abi Flynn - 'All the Way'
Moss Kena - 'Primadonna'
Bishop Briggs - 'Champion'
London Grammar, Paul Woolford - 'How Does It Feel'
The Marvelettes - 'Please Mr. Postman'
Throttle - 'Hit The Road Jack'
Olly Murs ft. Travie McCoy - 'Wrapped Up'
Lou Bega - 'Mambo No. 5 (a Little Bit of...)
Craig David - 'Signed, Sealed, Delivered (I'm Yours)'
Busted - 'What I Go To School For'
Bonnie Tyler - 'Holding Out For A Hero'
Madcon - 'Beggin'
Wham! - 'I'm Your Man'
Icona Pop - 'All Night'
Fragma, Maria Rubia, Bodybangers - 'Everytime You Need Me'
Arlissa - 'Heart vs Brain'
The Phantoms - 'Invincible'
Matthew Nolan - 'One Night'
Etham - 'Before I Lose My Mind (Stripped)'
Declan J Donovan - 'Perfectly Imperfect'
Gavin James - 'Always'
LYRA - 'Never Let Go'
Ellie Evans - 'Sweetheart'
Sleeping At Last - 'As Long As You Love Me'
Callum Beattie - 'Don't Walk Alone'
Episode 40 - Thursday, 21st July
Rihanna - 'Diamonds'
The Kid LAROI - 'Thousand Miles'
Mabel - 'Animal'
Amber Van Day - 'Touch'
Regard - 'Ride It'
George Daniell, Charlie Baker - 'You Want Me'
Icona Pop - 'Feels In My Body'
Jamie xx - 'LET'S DO IT AGAIN'
ACT ON, Jax Jones - 'Don't Stop Movin''
Josie Man - 'Stormy Skies (Diamonds)
Dutchican Soul, Husky, Elly J Devon - 'Higher'
Disclosure, Kelis - 'Watch Your Step'
Justel - 'Colours'
Avril Lavigne - 'Goddess'
Flyte - 'Love is an Accident'
Silk Sonic - 'Skate'
Pansil - 'Read My Mind (Get Out Of My Head)'
St. Lundi - 'Lost In Love'
Episode 39 - Wednesday, 20th July
Blackway ft. Black Cavier - 'What's Up Danger'
Shyloom, Lloren - 'Let The Blood Run Wild'
Izzy Warner, Stevie Gold - 'Change In Me
CRMNL - 'Nothing's Gonna Slow Me Down'
Jack Hawitt - 'Borrowed Time'
UNDRESSD ft. Ellie May - 'Forever Young'
Oh Wonder - 'True Romance'
Foals - 'Wake Me Up'
Future Kings x Laura Davie - 'Is It Enough?'
Jean Juan, Stephen Oaks, Just Mike - 'Milkshake'
Kat Meoz - 'Get Ready'
The Phantoms - 'Making of a Legend'
Episode 38 - Tuesday, 19th July
The Rolling Stones - 'Doo Doo Doo Doo Doo (Heartbreaker)'
Sigma ft. Kovic - 'Strong'
Jubël ft. Aleyna Tilki - 'Diamonds'
MIYA MIYA - 'H8 Me 2'
Jessie Ware - 'Save A Kiss'
James Bluck x Blinkie ft. Taet - 'On Your Mind'
Bishop Briggs - 'Tempt My Trouble'
Aimeé - 'Bulletproof'
THAT KIND - 'Better Off Alone'
Ruby Duff - 'Moon and Back'
Forest Blakk - 'Fall Into Me'
Lauv - 'All 4 Nothing (I'm So In Love)'
Ed Sheeran - 'Stop The Rain'
Laidback Luke ft. Raphi - 'If There Is Love'
Joel Corry x Jax Jones ft. Charli XCX & Saweetie - 'OUT OUT'
Joel Corry ft. MNEK - 'Heart & Heart'
Joel Corry ft. Mabel - 'I Wish'
Joel Corry, RAYE & David Guetta - 'BED'
Roman Müller & Danny Dearden - 'Lost Tonight'
Menrva & Moya - 'You'
Sonny Fodera - 'Better'
Nine One One - 'No Love'
Oliver Holmes - 'Now You See Me'
HCK9 - 'Losing My Religion'
Royal Deluxe - 'Go'
Schepetkov & 2WEI - 'Notion of Justice'
Episode 37 - Monday, 18th July
Justice - 'D.A.N.C.E.'
Anne-Marie - 'Therapy'
twocolors - 'Lovefool'
Grace Davies - 'somebody'
Trey Songz ft. Nicki Minaj - 'Bottoms Up'
HRVY - '1 Day 2 Nights'
Paloma Faith - 'Mouth to Mouth'
Gok Wan & Kumora ft. Kevin Haden - 'All Night Long (Extended Mix)'
Mimi Webb - 'House On Fire'
Natalie La Rose ft. Jeremih - 'Somebody'
Tones and I - 'Dance Monkey'
Imagine Dragons - 'Bones'
Orla Gartland - 'You're Not Special, Babe'
BEKA - 'Don't Call Me A Friend'
Joy Club - 'Where's This Love'
Mike La Funk ft. Kelsey Gill - 'Back To You'
Mark Ronson ft. Lucky Daye - 'Too Much'
MENTIS - 'This Ain't Real'
Sonny Rey - 'Sunset'
Club Yoko - 'I AM'
Episode 36 - Sunday, 17th July
Jetta - 'I'd Love To Change The World'
Ryan Ennis & MICHAELA - 'Close'
moa moa - 'Yellow Jacket'
Nathan Dawe ft. T. Matthias - 'Goodbye'
CHVRCHES ft. Robert Smith - 'How Not To Drown'
Firebeatz - 'Don't Stop Moving'
Astyria - 'Where It All Begins'
Fedde Le Grand ft. 22Bullets - 'Down'
Dermot Kennedy - 'Heartless'
Alesso ft. Armin van Buuren - 'Leave A Little Love'
Self Esteem - 'Still Reigning'
OhEm - 'Check Check'
Chloe Adams - 'Dirty Thoughts'
Katherine Fussey - 'Liar'
Christian Reindl ft. Jess Thristan - 'This Year's Love'
Callum Beattie - 'We Are Stars'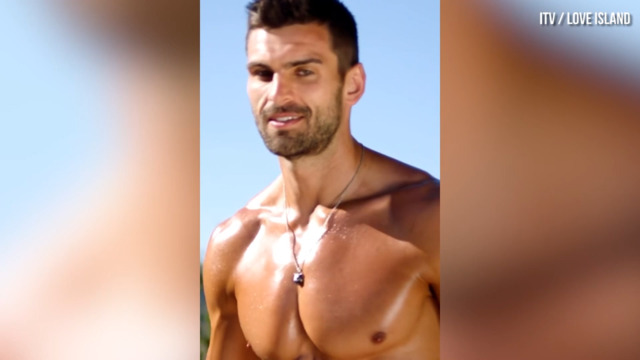 Ex-Islander Adam Collard set to re-enter the villa
Episode 35 - Friday, 15th July
Aleksandar Dimitrijevic - 'Luminos and Unstoppable'
May Roze - 'Mad'
Ely Eira - 'Secrets Kill'
GRACEY - 'Different Things'
Karen Harding - 'Other Side of Love'
Emeli Sandé - 'Brighter Days'
Tones And I - 'The Kids Are Coming'
Hael & Lucky Dropout - 'Watch Me'
Nitti Gritti & Hadar Adora - 'Sex Drive'
Easy Mccoy & City Wolf - 'Born from the Fire'
MEDUZA & Hozier - 'Tell It to My Heart'
JERUB - 'Feel It'
Episode 34 - Thursday, 14th July
Becky Hill & Topic - 'My Heart Goes (La Di Da)'
Killian M, EMIAH - 'Where Did You Sleep Last Night'
Welshly Arms - 'Dangerous'
ILLENIUM, Dabin & Lights - 'Hearts On Fire'
Zac Pajak - 'Southern Comfort'
Dermot Kennedy - 'Something to Someone'
Anne-Marie & Niall Horan - 'Our Song'
St. Lundi - 'Nights LIke This'
Stealth - 'Other Lives'
Lalu - 'Piece to Keep'
Sasha Alaez Sloan - 'Dancing with Your Ghost'
Ed Sheeran - 'First Times'
Luke Burr - 'is this love (acoustic)'
Ella Henderson & Roger Sanchez - 'Dream On Me'
Lil Nas X - 'THATS WHAT I WANT'
Manston & Simms - 'Sunshine'
Cheat Codes feat. Icona Pop - 'Payback'
Holly Valance - 'Kiss Kiss'
Ofenbach, Lack of Afro, Herbal T & Wax - 'PARTY'
Calvin Harris feat. Tinie Tempah - 'Drinking from the Bottle'
Icona Pop - 'Clap Snap'
Iggy Azalea & Tyga - 'Sip It'
Chumbawumba - 'Tubthumping'
Alexandra Stan - 'Mr. Saxobeat'
Tough Love - 'Crazy for Your Love'
Camila Cabello - 'everyone at the party'
Birdy - 'I Only Want to Be with You'
Christian Reindl feat. Ruuth - 'Risk It All'
Ruelle - 'Game of Survival'
D.A.N - 'White Flag'
Oh The Larceny - 'Big Big Life'
Episode 33 - Wednesday, 13th July
Des'ree – 'I'm Kissing You'
Charli XCX feat. Caroline Polachek & Christine and the Queens – 'New Shapes'
Zayde Wolf – 'Rule the World'
Jessie Ware – 'What's Your Pleasure?'
Diplo & Miguel – 'Don't Forget My Love'
ARI TAHAN – 'Lights Down'
Flyte & The Staves – 'White Roses'
Kygo & Sam Tinnesz – 'Don't Give Up On Love'
LF SYSTEM – 'Afraid To Feel'
Lucas & Steve feat. MARF – 'Give Me Your Love'
Into The Ark – 'I'll Be There For You'
Becky Hill & David Guetta & Ella Henderson – 'Crazy What Love Can Do'
Becky Hill and Topic – 'My Heart Goes (La Di Da)'
Sigala & Becky Hill – 'Wish You Well'
Becky Hill & David Guetta – 'Remember'
Episode 32 - Tuesday, 12th July
Average White Band – 'Lets Go Round Again'
Shadow Island – 'Game Changer'
Voost feat. Alix Robson – 'This Feeling'
Ross Harris – 'Say It Back'
Swedish House Mafia & The Weeknd – 'Moth to a Flame'
Self Esteem – 'You Forever (Pop Off Edit)'
Cian Ducrot – 'All For You'
Matthew Nolan – 'Don't Cry Over Me'
Grace Grundy – 'Go Your Own Way'
Shawn Mendes – 'It'll Be Okay'
Episode 31 - Monday, 11th July
Nina Simone – 'Sinnerman'
Empara Mi – 'No More'
Isamar – 'We Will Rise'
Matthew Nolan – 'Maybe'
Tim Gallagher – 'Lost Without You'
James Hype feat. HARLEE – 'Afraid'
Glass Animals – 'I Don't Wanna Talk (I Just Wanna Dance)'
WEISS – 'Ain't Me Without You'
Karen Harding – 'Sweet Vibrations'
Tion Wayne & La Roux – 'lftk'
GRACEY – 'If You Loved Me'
Episode 30 - Sunday, 10th July
Lad Zeppelin - 'Black Dog'
Emilia Tarrant - 'Same for Me'
bshp- 'Never Mind (Acoustic)'
Ruby Jay - 'Good Vibes'
Dave Thomas Junior - 'The Hope'
Cat Burns - 'Go'
Gabrielle Aplin - 'When The Lights Go Out'
Clara Mae - 'Loved You Once'
Riton & RAYE - 'I Don't Want You (Mixed)'
Ely Eira - 'This Is the Beginning'
Kat Leon - 'The Storm'
Royal Deluxe - 'My Time'
Portals - 'This Is Where We Come Alive'
7kingsZ - 'The Strong Survive'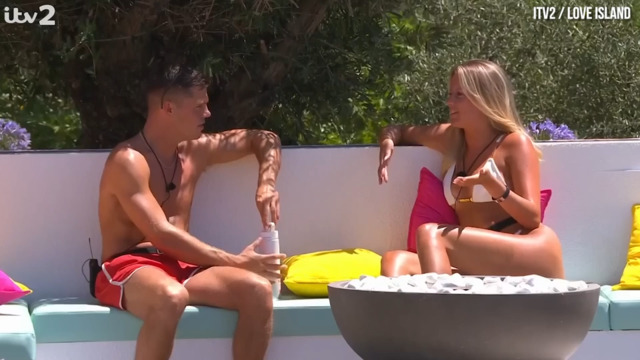 Love Island 2022: Billy gets grafting in Casa Amor
Episode 29 - Friday, 8th July
Nat King Cole - 'L-O-V-E'
Aidan Martin - 'Good Things Take Time'
CRMNL - 'Ready for It'
Sam Smith - 'To Die For'
Jamie Miller - 'I Lost Myself In Loving You'
Leony - 'Faded Love'
Ewan Mainwood - 'No One Saving Me'
W.D.C. & Samira - 'I Love Your Smile'
Oscar Armenta - 'No Right to Love You'
Madison Beer - 'Blue'
7kingZ feat. The Phantoms - 'Now It Begins'
by ivy - 'Losing Sleep'
Episode 28 - Thursday, 7th July
Eminem - 'Superman'
Avril Lavigne - 'Dare To Love Me'
Tim Gallagher - 'Altar'
Naomi Banks - 'Give You My Love'
Wild Rivers - 'Thinking 'Bout Love'
Summer Kennedy - 'Bad Things'
Claire Guerreso - 'No Turning Back'
Juliet Roberts - 'Lift You Up'
Sophie Lowe - 'Trust'
Jamie Miller - 'Hold You 'Til We're Old'
Christian Reindl & Dream Harlowe - 'Fighter'
CRMNL - 'Trouble'
Lola Young - 'Fake'
Summer Kennedy - 'Mortal Blood'
Episode 27 - Wednesday, 6th July
Jonas Brothers - 'Sucker'
Jai Nova - 'Inside Your Mind'
benny blanco ft. Marshmello & Vance Joy - 'You'
Maggie Rogers - 'That's Where I Am'
Ashley Singh - 'Keep Me (Acoustic)'
Grace Davies - 'Wolves'
Zoe Wees - 'Overthinking'
Misha "Book" Chillak ft. Esthero - 'Ready Or Not'
Episode 26 - Tuesday, 5th July
Sam Smith - 'I Feel Love'
Foals - '2001'
Jake Rizzo ft. Hannah Woof - 'Obvious'
Paul Mayson ft. Zac Pajak - 'Don't Let Me Down'
Laura Zocca - 'I Want To Hold Your Hand'
Episode 25 - Monday, 4th July
Tina Turner - 'Whole Lotta Love'
Dario G ft. Leslie P George - 'You Make the Sunrise'
Louis II - 'Makin' Moves'
Kaylar ft. Nuala - 'Only You Could Do'
Josh Long ft. William Powell - 'Love You'
The Weeknd - 'Take My Breath'
Tomi ft. Saff - 'Give You Good Life'
CRMNL - 'All Eyes On Me'
Marlie Rae - 'So High'
Billie Eilish - 'Billie Bossa Nova'
Jacob Banks - 'Parade'
Tinie Tempah ft. Maia Wright - 'Love Me Like This'
Episode 24 - Sunday, 3rd July
Wolfmother - 'Victorious'
Henry Hacking feat. Holly Brewer - 'New Love'
JAXSON GAMBLE - 'Let's Go'
Kirsty Grant - 'Bad Boys, Good Girls'
Why Don't We - 'Love Back'
Tones And I - 'Welcome to the Madhouse'
Selbor & Hot Chip - 'Your Love [Hot Chip Remix]'
KC Lights & Leo Stannard - 'Daydreamer'
Kah-Lo - 'Drag Me Out'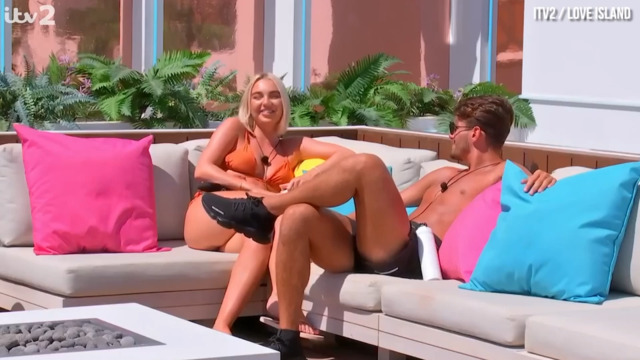 The boys' heads are turning during Casa Amor week in Love Island 2022
Episode 23 - Friday, 1st July
Eminem - 'Mockingbird'
Kat Meoz - 'Stand Up'
Egzod, Maestro Chives & Neoni - 'Royalty'
Kat Leon - 'Time Is Running Out'
newfamiliar - 'Here for You'
AJ x A1 feat. Mabel - 'Deal or No Deal'
Omah Lay & Justin Bieber - 'Attention'
Vicetone - 'Tonight We Dance'
UNDRESSD & Ellie May - 'Girls Just Wanna Have Fun'
Claire Guerresso - 'This Is the New Wave'
Once Monsters - 'On Fire'
Nick Kingsley & Daniel Farrant - 'Set Free the Devil'
Episode 22 - Thursday, 30th June
Chuck Berry - 'Johnny B. Goode'
Fyfe & Joel Baker - 'Prayer Emojis'
Vitamin String Quartet - 'Watermelon Sugar'
EVER - 'Natural Wonder'
Icona Pop & Ultra Naté - 'You're Free'
Zara Larsson - 'What Happens Here'
Bastille - 'Shut Off the Lights'
Delilah Montagu - 'Baby'
Lady Gaga & Ariana Grande - 'Rain On Me'
London Grammar - 'Baby It's You'
Cat Burns - 'Into You'
Club Yoko - 'It's A Mood'
Public Noise & Ruelle - 'When The Chaos Comes'
Royal Deluxe - 'Born For This'
Bishop Briggs - 'Be Your Love'
Zoe Wees - 'Hold Me Like You Used To'
Jenny Plant - 'Shadow To Dust'
2WEI, Tommee Profit & Fleurie - 'Mad World'
Episode 21 - Wednesday, 29th June
Glenn Miller – 'In The Mood'
Ella Henderson – 'Emotions'
Charli XCX – 'Good Ones'
JP Cooper feat. RAY BLK – 'Need You Tonight'
Tommee Profitt & Fleurie – 'Chasing Cars'
Luz – 'we'll be fine'
Odhran Murphy – 'Stars'
Lloren – 'The Start'
Sam Fischer – 'Hopeless Romantic'
Tom Walker feat. Masked Wolf – 'Something Beautiful'
CRMNL – 'Bad Side'
D.O.D & Carla Monroe – 'Still Sleepless'
Episode 20 - Tuesday, 28th June
Kendrick Lamar – 'HUMBLE'
PINK MYLK – 'Through My Body'
Wet Leg – 'Wet Dream'
Cardi B – 'I Like It'
Pussycat Dolls feat. Busta Rhymes – 'Don't Cha'
ALTÉGO, Britney Spears & Ginuwine – 'Toxic Pony'
Ava Max – 'Not Your Barbie Girl'
Mabel – 'Boyfriend'
Sunblock – 'I'll Be Ready'
Jason Derulo feat. Nicki Minaj – 'Swalla'
Rihanna – 'SOS' Lil Nas X – 'Old Town Road'
Nathan Dawe feat. Ella Henderson – '21 Reasons'
Another Level – 'Freak Me'
Secondcity feat. Raphaella – 'Up All Night'
Nelly Furtado feat. Timberland – 'Promiscuous'
George Ezra – 'Dance All Over Me'
Episode 19 - Monday, 27th June
Flume feat. Toro y Moi – 'The Difference'
Harvey Jay Dodgson – 'Oxygen'
Majestic feat. Nono – 'Time to Groove'
Kara Marni feat. Mahogany – 'My Love Is Your Love'
Tom Walker – 'Serotonin'
Episode 18 - Sunday, 26th June
The Beach Boys - 'Good Vibrations'
Jubël - 'So Sick'
Emilia Tarrant - 'When It Was Chaotic (Acoustic)'
MEDUZA ft. Dermot Kennedy - 'Paradise'
Summer Kennedy - 'Come Alive'
Josh Daniel - 'So Into You'
Lewis Canner - 'Never Let You Go'
Sonny Tennet - 'My Everything'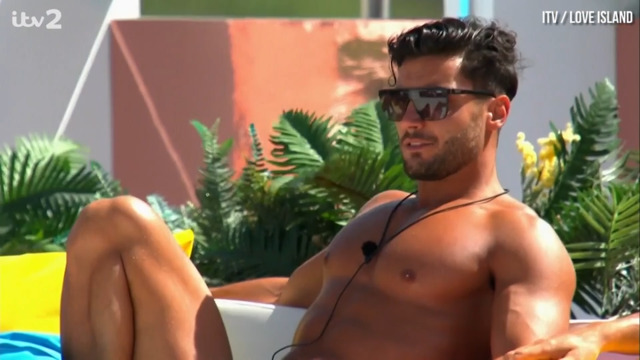 Love Island: Davide 'shining' after row with Ekin-Su
Episode 17 - Friday, 24th June
Jet - 'Are You Gonna Be My Girl'
Eden Prince & Alex Mills - 'This Feeling'
Lloren. -'Into the Fire'
Lola Young - 'Ruin My Make Up'
Teddy Fontana - 'Burn Bright'
Alex Hosking & Majestic - 'Need Your Love (Acoustic)'
Grace Davies - 'roots'
JERUB - 'Paint Me Gold'
CRMNL - 'Born For This'
Unsung Lilly - 'Waiting for a Star to Fall'
Zoe Wees ft. 6LACK - 'That's How It Goes'
Callum J Wright - Savage Love (Acoustic)'
KOATES - 'Another Life'
Post Tense - 'Tell It To My Heart'
Delilah Montagu - 'Lost Keys'
Blue - 'Haven't Found You Yet'
Episode 16 - Thursday, 23rd June
Frank Sinatra - 'You Make Me Feel So Young'
Isaac Stuart - 'Stayin' Alive'
Dove Cameron - 'Boyfriend'
RIVRS - 'Bad Karma'
Biig Piig - 'Sunny'
PinkPantheress - 'Just for me'
Priya Ragu - 'Lockdown'
Gabrielle Aplin - 'Skylight'
Fleurie - 'Love and War'
Episode 15 - Wednesday, 22nd June
Paratone - 'Time After Time'
Jungle - 'Keep Moving'
Wolf Alice - 'Smile'
Wafia – 'Good Things'
Lauv - 'Feelings'
Lauv - Changes'
GRACEY - 'Like That'
Silk Sonic - 'Leave The Door Open'
THAT KIND - 'Love On Me'
Greta Isaac - 'PAYRI$E'
Ed Sheeran - 'Make It Rain'
Episode 14 - Tuesday, 21st June
The Sugarhill Gang – 'Rapper's Delight'
5 Alarm feat. Scarlett Burke – 'How the Mighty Fall'
Ella Henderson – 'Everything I Didn't Say'
Justin Bieber – 'Ghost'
Regard, Troye Sivan & Tate McRae – 'You'
Laurence Wilkins & Sophie Plummer – 'Take Me Anywhere'
Charli XCX – 'Break The Rules'
HUGEL feat. Amber Van Day – 'WTF'
Jason Derulo feat. French Montana – 'Tip Toe'
Hidden Citizens feat. Ruelle – 'Take Over'
Sam Feldt feat. LateShift – 'The Riddle'
Episode 13 - Monday, 20th June
Goldfrapp - 'Ooh La La'
Tones & I - 'Eyes Don't Lie'
Billie Eilish - 'you should see me in a crown'
Sigrid & Bring Me The Horizon - 'Bad Life'
Jungle - 'All Of The Time'
The Weeknd - 'Sacrifice'
Digital Farm Animals - 'Human'
Jennifer Lopez - 'On The Floor'
Flo Rida ft. T-Pain - 'Low'
Meghan Trainor - 'Lips are Movin'
Charli XCX ft. Lil Yachty - 'After The Afterparty'
Sigala & Talia Mar - 'Stay the Night'
Sia - 'Courage To Change'
Episode 12 - Sunday, 19th June
Peter Andre - 'Mysterious Girl'
AURORA ft. Pomme - 'Everything Matters'
DITA - 'Confidence'
Tones And I - 'Not Going Home'
Kygo ft. James Gillespie - 'Gone Are The Days'
Rhys Lewis - 'No Right To Love You (Acoustic)'
Alan Walker ft. salem ilse - 'Fake A Smile'
Foy Vance - 'Sapling'
Little Mix ft. Saweetie - 'Confetti'
Alesso & Zara Larsson - 'Words'
Regard & Years & Years - 'Hallucination'
Tom Grennan - 'Never be a Right Time'
SHELLS - 'Just Friends'
Grace Grundy - 'Call On Me'
Disciples ft. bshp - 'Solid Gold'
Billie Eilish - 'Happier Than Ever'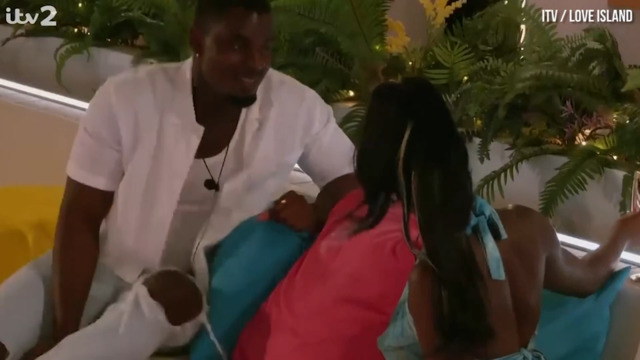 Love Island: Dami makes a move on Indiyah
Episode 11 - Friday, 17th June
Bastille - 'No Bad Days'
UNDRESSD & Ellie May - 'Girls Just Wanna Have Fun'
Britney Spears - 'Work Bitch'
Benny Benassi & The Biz - 'Satisfaction'
Justin Timberlake feat. Timbaland 'SexyBack'
David Guetta feat. Akon - 'Sexy Bitch'
Nicki Minaj - 'Starships'
Black Eyed Peas - 'My Humps'
The Pussycat Dolls feat. Snoop Dogg - 'Buttons'
Camila Cabello feat. Ed Sheeran - 'Bam Bam'
220 KID & LANY - 'Stupid Feelings'
Bishop Briggs - 'Art of Survival'
Episode 10 - Thursday, 16th June
Everclear - 'Local God'
Shane Codd - 'Rather Be Alone'
Years & Years - 'Sooner Or Later'
Arlo Parks - 'Too Good'
MK - 'Chemical'
Robin Shulz & Dennis Lloyd - 'Young Right Now'
Skytech & Matt Wolf - 'Love Lockdown'
Love & Alexa - 'Tainted Love'
Sidi - 'On Top'
Episode 9 - Wednesday, 15th June
A.I. - 'Above & Beyond'
Florence + the Machine - 'Dream Girl Evil'
Sam Feldt & Sam Fischer - 'Pick Me Up'
Arlo Parks - 'Too Good'
Lennon Stella & Charlie Puth - 'Summer Feelings'
Violet Skies - 'We Don't Get Along'
Gavin James - 'Boxes'
Bruno Major - 'Figment of My Mind'
Anne-Marie - 'Her'
Tiggs Da Author - 'Chasing Love'
Zoe Wees - 'Ghost'
Episode 8 - Tuesday, 14th June
Betty Who – 'I Love You Always Forever'
Picture This – 'Things Are Different'
girl in red – 'Body And Mind'
Fred again – 'Billie (Loving Arms)'
Shaun Farrugia – 'Blinding Lights'
Years & Years & Galantis – 'Sweet Talker'
Robin Knaack – 'Believe In Me'
David Guetta feat. Nicki Minaj – 'Turn Me On'
Neon Jungle – 'Trouble'
Daddy Yankee – 'Gasolina'
LFMAO – 'Party Rock Anthem'
Ciara – '1 2 Step'
Flo Rida feat. Sia – 'Wild Ones'
Jethro Heston & Max Marshall – 'Cut Me Loose'
Sonny Fodera & KOLIDESCOPES feat. Sinead Harnett – 'Nah'
You Me At Six – 'Adrenaline'
Episode 7 - Monday, 13th June
Anne-Marie – 'Better Not Together'
Foxes – 'Sister Ray'
Joel Corry feat. Mabel – 'I Wish'
RUDY – 'Move Ya Body'
Clean Bandit feat. iann dior & GRACEY – 'Higher'
A1 x J1 & Tion Wayne – 'Night Away (Dance)'
Power-Haus, Christian Reindl & Lloren feat. Lucie Paradis – 'Home (Instrumental)'
Dermot Kennedy – 'Better Days'
Episode 6 - Sunday, 12th June
Jennifer Ann – 'Everybody's Free (To Feel Good)'
Mae Morris – 'Running Shoes'
Nicky Romero & MARF feat. Wulf – 'Okay (Afrojack Remix)'
Earth, Wind and Fire – 'Fantasy'
Years & Years – 'Muscle'
Mabel, Dax Jones & Galantis – 'Good Luck (Acoustic)'
Mimi Webb – '24/5'
Welshy feat. Nonô – 'All Day'
Lizzo – 'Boys'
Charli XCX – 'Baby'
Amber Van Day – 'Uh Oh'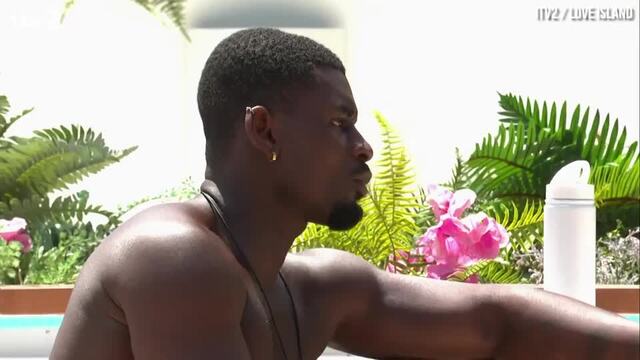 Tasha's emotions run high with the boys in Love Island 2022
Episode 5 - Friday, 10th June
Wolfmother - 'Joker And The Thief'
Tim Halperin - 'Always Be My Baby'
Jonas Blue & LÉON - 'Hear Me Say'
Kygo ft. Zoe Wees - 'Love Me Now'
Alfie Templeman - '3D Feelings'
Labrinth - 'Mount Everest'
Ethan Hodges - 'Thank You'
Blakey - 'We Can Change'
Bastille - 'Distorted Light Beam'
London Grammar - 'Talking'
Astyria - 'It's a Mad World'
Lucy Blue - 'Pilot'
Sam Ryder - 'More'
FINNEAS - 'What They'll Say About Us'
Kat Leon & Jo Blankenburg - 'Sweet Revenge'
Ari Dayan - 'One Hundred'
Oh The Larcency - 'Hold Your Head Up High'
Episode 4 - Thursday, 9th June
C2C - 'Down The Road'
Years & Years - 'Consequences'
Lily Moore ft. Maverick Sabre - 'In-between'
Bad Sounds - 'Gravity Bounds'
Haley Reinhart - 'You Send Me'
Tones and I - 'Won't Sleep'
Liz Lawrence - 'Saturated'
Bree Runway - 'HOT HOT'
Aitch & Ashanti - 'Baby'
Mad Circuit, LG (Team Genius) & Sereda - 'MAMASITA'
Jonasu & Rêve - 'All Night & Every Day'
Alex Newell - 'Mama Told Me'
Episode 3 - Wednesday, 8th June
Frank Sinatra - 'Come Fly With Me'
Regard & Kwabs - 'Signals'
Lost Frequencies & Calum Scott - 'Where Are You Now'
Charlie Puth - 'Light Switch'
Diplo & Miguel - 'Don't Forget My Love'
Debbie - 'Is This Real Love?'
easy life - 'daydreams'
The FifthGuys & Despotem ft. Tommy Rage - 'Thinking About Me [Tom Ferry Remix]'
Sam Ryder - 'Whirlwind'
Halo Sol - 'Comin' In Hotta'
Episode 2 - Tuesday, 7th June
Macklemore & Ryan Lewis ft. Ray Dalton - 'Can't Hold Us'
Clean Bandit & Topic ft. Wes Nelson - 'Drive'
Holly Humberstone - 'Sleep Tight'
benny blanco & Calvin Harris - 'I Found You'
Craig David ft. Duvall - 'My Heart's Been Waiting For You'
Jack Wins - 'Big Love'
DNCE ft. Nicki Minaj - 'Kissing Strangers'
Lady Bri - 'Just Watch Me Now'
Ava Max - 'Tattoo'
Jax Jones, Martin Solveig & GRACEY - 'Lonely Heart (Jax Jones & Martin Solveig Present Europa)'
Mimi Webb - 'Reasons'
Ophelia X - 'Truth Gon Find You'
Astyria - 'The Games We Play'
Kat Leon & Jo Blankenburg - 'All the Dark Places'
Nick Easy & Solarman - 'Question My Love'
Episode 1 - Monday, 6th June
The Vega Brothers - 'There It Is (Whoomp)'
Blink - 'Don't Give Up (On Love)'
Becky Hill & Galantis - 'Run'
Nathan Dawe ft. Ella Henderson - '21 Reasons'
Sammy Porter & Karen Harding - 'Celebrate'
Navos & HARLEE - 'You & I'
Charli XCX - 'Used To Know Me'
Jodie Harsh - 'Good Time'
El Pirata Takú - 'My Eyes'
Alex Hobson & Talia Mar - 'Good on You'
Pete Tong, Becky Hill & Test ft. Jules Buckley & The Heritage Orchestra - 'You Got The Love [Tiesto Remix]'
Lizzo - 'About Damn Time'
RUDY - 'Love Sex Magic'
Sigma & Carla Marie - 'Hope'
Shift K3y - 'Back To Summer'
Regard & Years & Years - 'Hallucination'
David Guetta, MistaJam, John Newman - If You Really Love Me (How Will I Know)
Jake Tarry - 'Just In Case'
Silk City & Ellie Goulding ft. Diplo & Mark Ronson - 'New Love'
Lajente - 'Joy'
Galantis & Yellow Claw - 'We Can Get High'
Tiggs Da Author - 'Brand New'
David Guetta, Becky Hill & Ella Henderson - 'Crazy What Love Can Do'
Stefan Aaron - 'Love In the Sun (Radio Edit)'
Jax Jones ft. MNEK - 'Where Did You Go?'
Oh the Larceny - 'Good Day Coming'
John Newman - 'Waiting For A Lifeline'
Anne-Marie & Little Mix - 'Kiss My (Uh Oh)'
Ginuwine - 'Pony'
Becky Hill & Topic - 'My Heart Goes (La Di Da)'
Camila Cabello - 'Don't Go Yet'
Tujamo - 'Down'
Bru-C ft. Wilkinson - 'Paradise'
A. Talia - 'Monsters In The Shadows'
Read more about Love Island here:
Stranger Things Cast vs. 'The Most Impossible Stranger Things Quiz' | PopBuzz Meets