Winter Love Island has officially been cancelled
16 June 2020, 12:03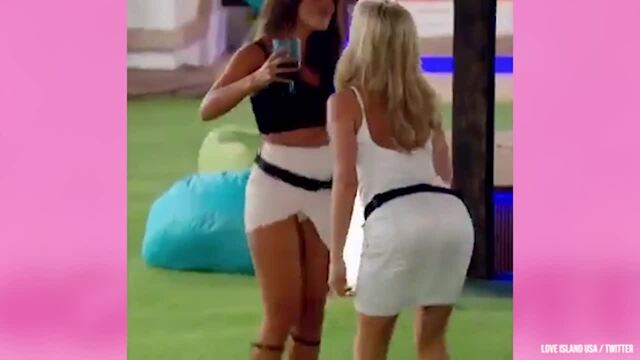 The first official Love Island US trailer
ITV have announced that due to coronavirus, Love Island's winter series has also been cancelled, and the dating show won't return until summer 2021.
If you were devastated at the loss of our summer dose of Love Island because of coronavirus, it's bad news, because ITV have just announced that the winter edition also won't be taking place this year as a precaution.
Of course, as much as we're ready for drinks thrown, romances to blossom and a lot of cheesy catch phrases, safety must come first. And while we're pretty (ok, very) devastated at the prospect losing our favourite dating show for an entire year, bosses have said that it "will return bigger and better than ever with an extended run" next time.
READ MORE: Here are the best Netflix dating shows
They added: "January 2021 seems a long way off but the process would be starting imminently and with certain restrictions still in place they don't want to approach anything half-baked."
Pre-production was due to start in a few weeks time (who knew it took so long to put the show together?) and with trade restrictions as well as social distancing in place, it would've been near-impossible to get the entire crew over to South Africa and able to work on the show safely.
Just weeks ago it was announced that the long-awaited main summer show in Mallorca wouldn't be going ahead, with director of television, Kevin Lygo, saying: "We have tried every which way to make Love Island this summer but logistically it's just not possible to produce it in a way that safeguards the wellbeing of everyone involved and that for us is a priority."
But, with the likes of other dating shows such as Love Is Blind and Too Hot to Handle firmly on our Netflix watch lists, it looks like we're just going to have to wait this one out, and pray that the next group of singletons bring us another meme-filled spectacular to look forward to.
For now, ITV2 are streaming a nightly re-run of an across-the-globe version with Love Island Australia, so we better get practising our dodgy accents. See you in summer 2021.