You creator says show could run for "several more seasons"
6 January 2020, 16:02 | Updated: 3 December 2021, 21:38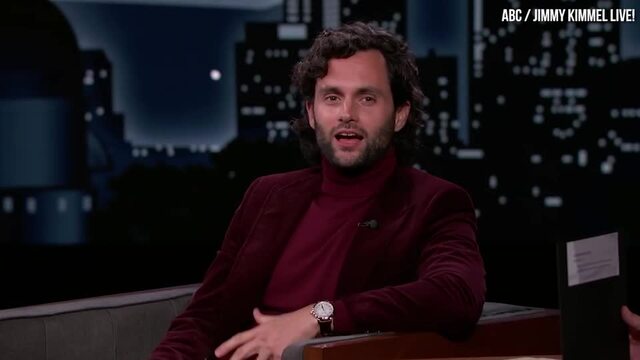 Penn Badgley opens up about his viral friendship with Cardi B
"I will say that we have a lot of stories still to tell."
You season 4 is already confirmed to be on the way but it looks like we might getting many, many more seasons of bloody chaos with Penn Badgley's Joe Goldberg in the future.
Just before Netflix released the third season of the series, You was renewed for season 4. The next instalment of the show will see Joe escape to Paris following the death of Love Quinn (Victoria Pedretti), in search of the new object of his affection Marianne (Tati Gabrielle).
We have no idea where season 4 will take Joe just yet, but if show-runner Sera Gamble's wishes come true, Joe will be in our lives for quite a while longer.
READ MORE: You season 3 theory suggests Joe Goldberg and Theo are half-brothers and it low-key makes sense
In a previous interview with The Hollywood Reporter, Gamble has hinted at just how long the show will go on for... and it sounds like great news for all of us Joe Goldberg stans.
Speaking about season 3, Gamble confirmed that there's strong potential for more seasons beyond that: "I never like to jinx things by being too specific one way or the other. I will say that we have a lot of stories still to tell. I am not scared at all of saying that we definitely could follow Joe for several more seasons."
SEVERAL 👏 MORE 👏 SEASONS!
She continued: "That being said, it's a tough TV landscape right now. There's about 10 billion TV shows and orders are shorter and there's more competition, so we never really save anything for later seasons. Our rule of thumb is always just if we have a great idea we're going to give it to you right now.
"Because we believe in the world that Caroline [Kepnes, author of the original book series on which the show is based] gave us and we believe in these characters, we just know they'll keep finding really fucked up shit to get into."
While Gamble's reservations about the tough TV landscape are fair, it's unlikely that Netflix will give up on You any time soon.
According to the streaming service's statistics (they've never revealed any specific viewership figures), You is one of the most successful TV shows currently on the platform. In January 2019, it was revealed that 40 million people were on track to have watched the show within its first month of release.
So, what would You look like in season 4 and beyond? Gamble explained that the show was originally pitched with Joe finding "a new love obsession and a new world" each season. But with the show deviating from the ending of Caroline Kepner's sequel Hidden Bodies and throwing a few fresh twists of its own, what happens next is anyone's guess.
More murder, though. Definitely more murder.
Read more about You season 3 and the upcoming season 4 here: