You season 4 ending explained: Here's what happens to each character
9 March 2023, 12:20 | Updated: 9 March 2023, 16:28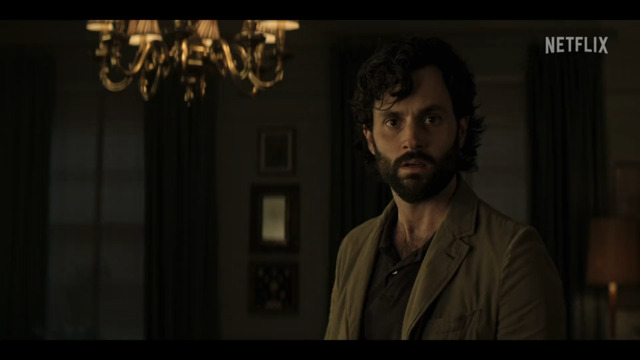 Watch the trailer for You Season 4 Part 2
Does Joe Goldberg make it out of this one alive? Who dies? And what happens to the likes of Marienne, Nadia and Kate?
As expected You season 4 part 2 includes a huge twist that flips everything from the first five episodes completely on its head. Thought you had some idea of what the hell was going on? Think again!
You season 4 sees Joe Goldberg assume a brand new identity as Jonathan Moore, but as we expected, Joe Goldberg is still very much lurking beneath the surface. In part 1, Joe is responsible for one major death, and finds himself in the middle of a murder mystery involving the Eat The Rich killer.
READ MORE: Who dies in You season 4 part 2? All the deaths explained
Not everything is as it seems, though. The final episode of You season 4 is as dramatic and intense as they come. And the final moments deliver some huge shock reveals too.
Does Joe Goldberg make it out of this one alive? Who else gets murdered? And what happens to the likes of Marienne, Nadia and Kate? Here's your complete breakdown of what happens to each character at the end of You season 4.
WARNING: Major spoilers ahead for You season 4's ending!
How does You season 4 end?
What happens to Joe Goldberg?
Unfortunately, Joe does not get his comeuppance at the end of season 4. In fact, he's thriving and doing better than ever... In the final episode, Joe attempts to take his own life by jumping off a bridge because he believes he'll end up killing Kate.
When he wakes up in hospital, Kate is there and he confesses that he's killed people and that his real name is actually Joe Goldberg. But Kate seems fine with it! She knows he's murdered people and she doesn't care! She loves him!
At the end of the season, Joe has moved back to New York and is now living with Kate (who is now extreeeemely rich). He's also now leaning into the fact that he's a very public figure. A new interview with The Cut is posted online, with Joe continuing his "How I escaped Love Quinn" redemption narrative.
Joe and Kate are now considered a power couple, he's hailed as a hero, and he shows absolutely zero remorse for his murders and no signs of stopping either. Joe also gets his son Henry back.
"I have so many tools now. Sure, killing's one of many but it's certainly not a one-size-fits-all solution," Joe says in a final moment of narration. "Though the killing part also much easier now, that I'm honest with myself about it."
What happens to Kate?
Kate Galvin now goes by Kate Lockwood. After her father's murder (which Joe committed), Kate inherited absolutely everything. She's now very, very rich and is able to provide all sorts of protection, security and police bribes in order for Joe's name to remain clear.
It's unclear if Kate actually knows the full extent of all of Joe's cold-blooded murders. She definitely knows about Love, and she knows about Rhys too, explaining that the DNA found on his body was covered up by her father's assistant and Joe was cleared.
What happens to Marienne?
The big plot twist in You season 4 arrives in episode 7 when we discover that, actually, Joe did not let Marienne escape to Paris after all. He poisoned her and had actually locked her in his glass cage.
After growing suspicious of Joe, Nadia begins to investigate and discovers Marienne in the cage. They concoct a plan to help Marienne escape, which ends up with Marienne taking beta blockers, making it look like she's overdosed on pills in order to fake her own death.
Joe believes that Marienne has taken her own life so he takes her out of the cage and leaves her on a park bench for someone else to find. Marienne wakes up with the help of Nadia and is able to then go back to Paris to be with her daughter.
The last shot we see of Marienne shows her reading Joe and Kate's article with a look of pure disgust on her face. Will she seek revenge in season 5?
What happens to Nadia?
Despite managing to finally realise that Joe had been the one who killed Rhys and locked Marienne in the cage, poor old Nadia ended up being framed by Joe himself.
In the final episode, after helping Marienne escape, Nadia is caught by Joe after leaving his house in search of evidence proving he killed Rhys. He stops her in the street, deletes all the evidence from her phone and then she discovers that he has killed Eddie.
Joe then frames Nadia for Eddie's death, and frames Eddie for Rhys' death. Nadia goes to jail, and in Joe's final scene narration, it's revealed that Nadia refused to speak in her own defence, and still hasn't spoken from prison.
What happened to Lady Phoebe?
After having a complete breakdown following her wedding to Adam, Lady Phoebe ended up being sectioned in a psychiatric hospital. At the end of the show, we see Lady Phoebe has now tied up everything in London and has moved to Thailand where she's happier, healthier and teaching children how to speak English.
What happened to Adam?
Well, Adam is dead. In episode 9, he was killed by Tom Lockwood who hired sex workers to murder him after Kate briefly shared her disgust that he had ended up in charge of Lady Phoebe's assets following her admission to the psychiatric hospital. Assuming that Kate wanted him gone, Tom had him killed. (Kate, in fact, did not want him dead.)
What happened to the rest of the friendship group?
Aside from Kate (who is now in New York with Joe) and Lady Phoebe (who is in Thailand), only four members of the friendship group actually survived the season. And none of them seem particularly concerned about the events that have just transpired.
Sophie saw a 50% increase in followers after the murder of her brother Simon. Blessing created a Sundry House in the Metaverse. Connie went to rehab for nine days and then gave up. And Roald went on a hunting trip to Germany, shot and killed a friend, and had his family cover it up.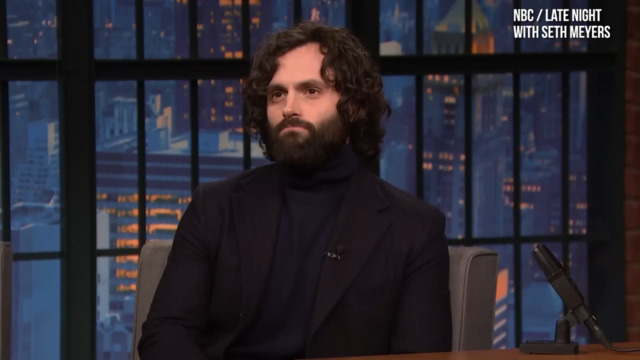 Penn Badgley says he gets nauseous filming You's gory scenes
Who died in You season 4 part 2?
You season 4 part 1 saw Malcolm, Simon, Vic and Gemma all get killed by Joe. Yep, it wasn't Rhys! Joe was actually the real Eat The Rich killer all along and had killed Malcolm, Simon and Gemma during mental blackouts. He hallucinated his relationship with Rhys and convinced himself that Rhys was behind the murders.
In part 2, Joe makes a considerable addition to his over all kill count. Here's who he ends up murdering:
Rhys – Joe strangles Rhys to death while interrogating him over the Eat the Rich killings. Of course, Rhys never killed anyone, and he had never actually met Joe either. In episode 10, Kate reveals that the tests for DNA found on Rhys's body were "inconclusive" and Joe's involvement is covered up.
Tom Lockwood's bodyguard Hugo – Hugo is stabbed to death by Joe after he enters the workshop Joe has Tom in. His body is buried by Joe.
Tom Lockwood – Joe kills Kate's dad by cuffing him to a chair and suffocating him with a plastic bag. Joe gets away with this one, with Kate explaining that her dad was "murdered for money".
Edward – Nadia's boyfriend and fellow student Eddie is killed by Joe after he finds him lurking outside his house while Nadia snoops around inside. Joe frames Nadia for Eddie's murder and Eddie is framed for Rhys' murder.
As explained above, Adam is also killed. However, Joe doesn't have anything to do with this one. Tom Lockwood is technically responsible for his death.
Read more You news here:
Munroe Bergdorf Paints A Self-Portrait And Answers Questions About Her Life | Portrait Mode