Where is Joe's apartment in You season 4? It's a real location you can visit
13 February 2023, 12:47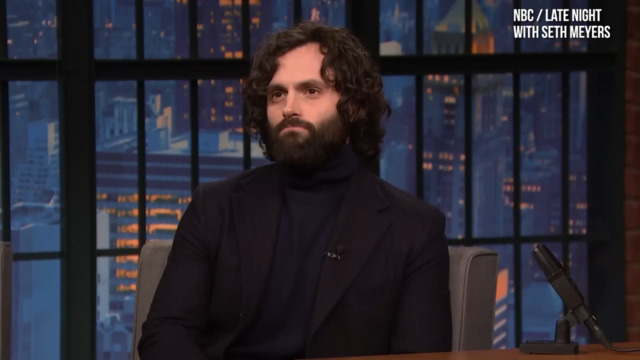 Penn Badgley says he gets nauseous filming You's gory scenes
Joe moves to London in You season 4 and you can actually visit the street where he lives.
The rumours are true. Joe Goldberg has moved to London in You season 4 but where is the actual location of his apartment?
There is a lot to discuss in You season 4. From Joe's anonymous stalker to the Eat the Rich killer, each episode is filled with murder, mystery and mayhem. However, it's not just the plot that fans can't stop talking about. Joe now lives and works in London under the fake identity of professor Jonathan Moore and fans can't get enough of his glamorous London flat.
READ MORE: You season 5: Release date, cast, spoilers, trailers and news about the Netflix series
What you may not realise though is the street Joe lives on is a real street in London and it's very easy for fans to go and visit.
Where was You season 4 filmed?
The majority of You season 4 was filmed in London in the UK to give viewers an authentic view of the city. In episode 1, Joe informs us that he now lives in South Kensington and sure enough, the street that he lives on (Kynance Mews) is an actual street in London. With that in mind, here's a step-by-step guide to how you can visit it.
Take the tube to Gloucester Road tube station
Type Kynance Mews in Google Maps and it's just a five-minute walk away
You can follow the exact route Joe takes in the show
Start on Cornwall Gardens
Turn left onto Launceston Place
Turn left onto Kynance Mews
You've arrived!
Unfortunately, Joe's house in the series isn't an actual house. It's made with a set and lots of CGI. However, Kynance Mews is every bit as idyllic as it appears in the series and it's been used for numerous movies and TV shows. For example, Julie Andrews lived there in the 1968 film Star!. Pretty legendary if you ask me.
If you visit, just make sure that you're respectful of the residents. And watch out for Joe, of course!
Read more You season 4 news here:
Lockwood & Co. Cast Interview Each Other | PopBuzz Meets