Penn Badgley thinks You season 5 could be the final season
10 February 2023, 15:36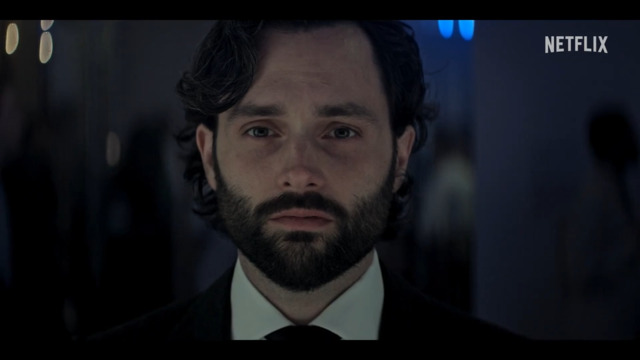 Watch the You season 4 part 1 trailer
"I think if there's another season, I think it's only going to be one... Nobody wants this show to become tired."
Penn Badgley is finally back in business as Joe Goldberg in You season 4, but how many more seasons of the Netflix series will there be?
You season 4 breathes new life into the series by plopping Joe in a brand new city, as he attempts to reinvent himself as someone who absolutely does not murder people. It's a bold departure from the previous seasons, and proves that the show can still switch it up when it needs to. But for how many more seasons will it be able to do that?
Speaking back in 2020 ahead of the release of You season 3, creator Sera Gamble previously shared that she's game to keep following Joe Goldberg "for several more seasons". In a new interview, Penn Badgley has now also weighed in with his own speculations that the show might be starting to wind down with the end of Joe's story.
Will You season 5 be the final season?
Penn sat down to discuss all things You season 4 on the Happy Sad Confused podcast, and explained why he thinks the show might only return for one more season.
"I signed a six-year contract right out the gate. So they could do two more if they wanted," Penn said, explaining that his contract could mean that another two seasons – You season 5 and 6 – could be on the cards.
However, he then added: "I think if there's another season, I think it's only going to be one. I think–this is my understanding, but I don't know, I really don't know. But I know that everybody concerned, from the top on down, nobody wants this show to become tired. That's when Joe is the most disgusting. That's when the show stops having the intelligence that it has."
As Penn stressed, he does not know (!) how long the show will continue on for. It sounds like it all depends on what Gamble and the writers come up with for Joe's future, and whether they need to tell that story with one more season or two.
So, what would Joe Goldberg's story look like beyond You season 4? Well, we'll have to wait until Part 2 is released before we fully get into that, but he'll no doubt repeat his favourite formula and leave London to set up shop in another city to escape his murderous footprint.
The show has also now deviated considerably from Caroline Kepnes' book series, although it does still take some cues and characters and adapts them in its own way.
Whatever happens, whether it's one more season or two, everyone will likely be asking the same question: Will the show end with the notorious Joe Goldberg finally getting caught?
Read more You season 4 news here:
Lockwood & Co. Cast Interview Each Other | PopBuzz Meets