Will there be a Never Have I Ever season 5? Here's why the show is ending
8 June 2023, 09:13
Never Have I Ever vs On My Block take on 'The Most Impossible Teen Show Quiz' | PopBuzz Meets
Never Have I Ever season 4 is the final season of the Netflix series but it's possible that the show will come back in the future.
For any Never Have I Ever fans desperate for another season of Devi, we are sorry to report that season 5 is not happening.
In March 2022, Netflix revealed that Never Have I Ever had been renewed for a fourth and final season. Set in Devi's last year of high school, Never Have I Ever season 4 follows our favourite chaotic teen as she attempts to get into Princeton. We also find out if Devi ends up with Ben or Paxton. And, to add to the drama, Devi has a brand new love interest called Ethan.
Why is Never Have I Ever ending with season 4 though? Creator Mindy Kailing has revealed why she chose to wrap it up. However, the Never Have I Ever season 4 finale leaves things open for the show to potentially return in the future.
Why is Never Have I Ever ending with season 4?
Explaining her decision to Entertainment Tonight, Mindy Kaling stated: "Four seasons for a high school show felt like it made sense. They can't be in high school forever. We've seen those shows. Like, you've been in high school for 12 years. What is going on here? Also, the actors get older and it starts looking insane that a 34-year-old is playing a 15-year-old."
Mindy then continued to say: "Some things are built-in doing a high school show that felt like, OK, this is time. But the truth is, we got to know the characters... The great thing about doing it on Netflix is that we got to tell stories that you wouldn't necessarily be able to tell in traditional network shows and so we feel good."
Mindy ended by saying: "We really told the story of this 15-year-old girl and that felt like the perfect amount of time."
In other words, Never Have I Ever is ending because it was only ever supposed to be told from high school.
However, fans of the show will notice that John McEnroe ends his final Never Have I Ever voiceover by saying: "So, this is John McEnroe live, signing off. For now." Taking this into consideration, there is some room for Never Have I Ever to do a reboot or return in some form in years to come. We'll let you know if the cast say anything more.
What do you think? Are you ready to say goodbye to the show?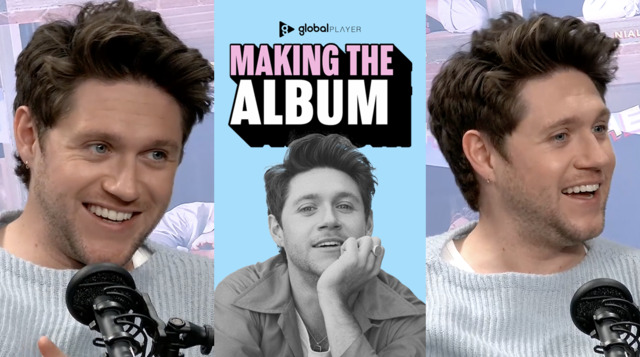 Watch the Making The Album trailer with Niall Horan