WATCH: Hannah and Clay From "13 Reasons Why" Give You 13 Tips To Survive High School
13 April 2017, 16:53 | Updated: 18 January 2018, 16:26
"Don't let your feelings eat at you. Talk, write or let it out."
While 13 Reasons Why may be one of the best things we've seen on Netflix in a long time, it's also incredibly tough viewing, particularly if you've ever experienced any number of the things that Hannah Baker is going through.
Thankfully, the response to the show has been incredible and conversations surrounding the specifics of Hannah's story are being talked about more and more, which is encouraging teens and young adults across the world to seek any help or advice they need.
Netflix
Even the cast members have been out in full force speaking up on the issues and the latest two stars who have joined forces to dish out some advice is going to put a MASSIVE smile on your face.
Katherine Langford and Dylan Minnette, who of course play Hannah Baker and Clay Jensen respectively, teamed up to present a video detailing thirteen tips on how to get through high school and it's so freakin' cute.
In the video, Katherine and Dylan urge you to do things like "be yourself", "be comfortable in your own skin and believe Xtina when she says you are beautiful!"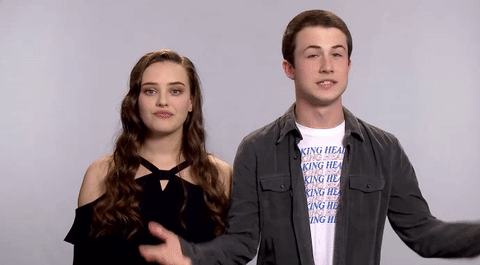 Netflix
Always ALWAYS make sure you treat people with respect. "Be kind to girls and be kind to boys AND everyone in between."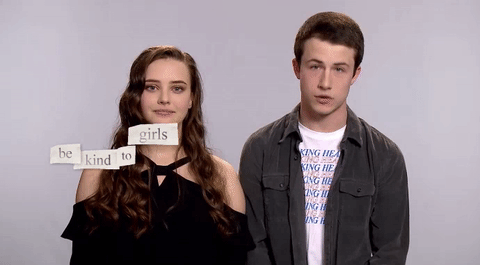 Netflix
And most importantly, don't let your feelings eat at you!
If you're feeling down, left out, anxious, scared, out of place or anything else, speak to someone about it. If it's better for you to write about it, write about it. Just get it out!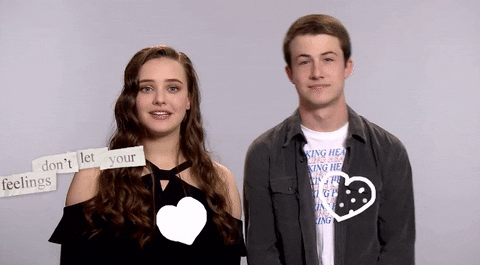 Netflix
Remember, there aren't any rules or how-to-guides on getting through high school or your teenage years. Everyone is in the same boat. Just be the best you.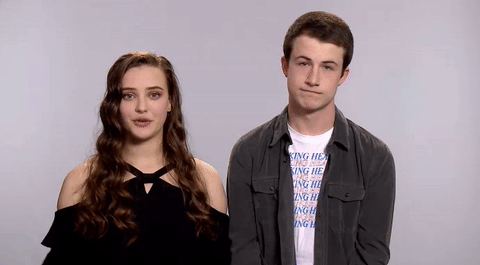 Netflix
____ ____ ____ ____ ____
Listen to the #PopBuzzPodcast with Scott Eastwood from Fast & Furious and Suicide Squad right here or subscribe for free on iTunes to get new episodes sent straight to your phone every Friday.