13 Reasons Why Season 2: Release Date, Trailers, Cast, Spoilers and Everything You Need To Know
18 May 2018, 00:02 | Updated: 18 May 2018, 09:32
All the latest information from the cast, storyline, spoilers and release time here.
13 Reasons Why season 2 is finally available to stream on Netflix (May 18).
Netflix have been teasing the return of the show for two weeks and the second season is expected to cause just as many headlines as the first.
The truth doesn't always make things right. Season 2 of #13ReasonsWhy is now streaming. pic.twitter.com/OTDMrzwzIt

— 13 Reasons Why (@13ReasonsWhy) May 18, 2018
New details about what happened next to the students of Liberty High began to surface last week Netflix when released the first official trailer, including many tantalising clues involving a sinister-looking polaroid storyline, Bryce ending up in court and Hannah appearing as a ghost. Here's all the information you need to know about season two before diving in:
13 Reasons Why season two trailer:
When will 13 Reasons Why season 2 be released?
May 18th.
What time will 13 Reasons Why drop?
12am PDT. 8am GMT
How can I watch 13 Reasons Why?
You can watch it on Netflix here.
How many episodes are there?
There will be 13 episodes in the second season, each following a different person giving evidence in the court case about Hannah's death. Here are the episode titles:
1. The First Polaroid
2. Two Girls Kissing
3. The Drunk Slut
4. The Second Polaroid
5. The Chalk Machine
6. The Smile at the End of the Dock
7. The Third Polaroid
8. The Little Girl
9. The Missing Page
10. Smile, Bitches!
11. Bryce + Chloe
12. The Box of Polaroids
13. Bye
Who are the new characters in 13 Reasons Why?
So far there are nine confirmed new characters who will be joining the original cast, so, who is who?
Anne Winters will play Chloe, the new head cheerleader and "it girl" at Liberty High.
Ben Lawson will play Rick, "the beloved baseball coach at Liberty High".
Bryce Cass will play Cyrus, an "edgy, cynical mischief maker who serves as an unexpected champion of the downtrodden".
Chelsea Alden will play Cyrus's artsy and witty sister Mackenzie.
Samantha Logan will play Nina, "a well-respected track star with a secret".
Kelli O'Hara will play Jackie, an advocate for victims of bullying.
Allison Miller will play Sonya, a "smart and ambitious young litigator", who will likely have a role in the ongoing case to determine whether or not the high school is culpable for Hannah Baker's suicide.
Jake Weber will play Bryce's dad, Barry Walker, who's described as a "successful hedge fund manager and pillar of the community".
Brenda Strong will play Bryce's mother, Nora Walker. She's described just as "Barry husband and Bryce's mother", which is kinda…odd.
Who are the returning cast remembers from 13 Reasons Why season one?
All of the following main actors have been confirmed to return for the second season either by themselves on social media or interview or from photos from filming/wrap party for season two:
Dylan Minnette (Clay Jensen)
Katherine Langford (Hannah Baker)
Christian Navarro (Tony Padilla)
Alisha Boe (Jessica Davis)
Brendon Flynn (Justin Foley)
Justin Prentice (Bryce Walker)
Miles Heizer (Alex Standall)
Ross Butler (Zach Dempsey)
Devin Druid (Tyler Down)
Amy Hargreaves (Lainie Jensen)
Derek Luke (Kevin Porter)
Kate Walsh (Oliver Baker)
Brain d'Arcy James (Andy Baker)
Michele Selene Ang (Courtney Crimsen)
Ajiona Alexus (Sheri Holland)
Tommy Dorfman (Ryan Shaver)
Sosie Bacon (Skye Miller).
An official list of cast has not yet been released.
What time period will the second season be set in?
Dylan Minette, who plays Clay, has confirmed there will be a time jump between the seasons. In an interview with Yahoo! while promoting his new Netflix film, An Open House, Minnette explained that Clay is like two different characters between the first and the second season. "There's a time jump. Season 2 is a couple months after Season 1, and there's a lot that's happened to Clay in between, and I think you're playing catch up when you start, and you see where Clay's at."
What's going to happen in season two?
In a press release, Netflix said: "Season 2 will answer the big questions left hanging in the balance at the end of Season 1. How will Jessica heal in the aftermath of her assault? Will Bryce be brought to justice? How will Clay move on from the devastating loss of Hannah? What happened to Alex? How will Tyler cope and what choices will Tyler make in the face of his social isolation?" Well, colour me shook.
A major theme of the second season will be the use of polaroid photos. In a press release, Netflix said, "a series of ominous polaroids lead Clay and his classmates to uncover a sickening secret and a conspiracy to cover it up."
Kate Walsh, who plays Hannah Baker's mother, has said in an interview that the second season will feature a gender identity storyline. Speaking to E! News, she said: "We go off the book this year and it continues the Bryce Walker storyline. It deals with sexual assault and culpability, responsibility and truth, relationships. I think this season the storyline is fantastic and reflecting what's happening in the culture at large, just like with bullying, sexual assault, gender identity and everything in relationships."
Will 13 Reasons Why be released on DVD?
Yes, although it hasn't been officially announced yet.
Will there be a 13 Reasons Why season 3?
It's looking highly likely. Find all the information and rumours about 13 Reasons Why season 3 over here.
Here are the latest updates about the new season:
Want to read 13 Reasons Why spoilers? Head over here.
10 Hidden Messages You Might Not Have Spotted In The '13 Reasons Why' Trailer
Selena Gomez Reveals That '13RW' Is Supporting Two Suicide Prevention Charities
'13 Reasons Why' Season Two Is Getting Some Seriously Savage Reviews
Clay Might Be Getting A New Love Interest In '13 Reasons Why' Season Two
'13 Reasons Why' Have Created Instagram Accounts For LOADS Of Characters
Fans Think This Clue In The "13RW" Trailer Means Tyler Carries Out A School Shooting
13 Reasons Why Season 2: Every Song On The Soundtrack
Netflix also announced that there will be an additional after-show series called 'Beyond The Reasons' that will debrief the audience on certain topics in the show, such as self-harm, sexual assault and so on. Mental health experts, cast members, writers and producers will all contribute to the panels to discuss the series' heavy subject material. There will also be a PSA before every episode which features the cast out of character, speaking directly to camera and the audience, pointing out certain trigger warnings and reminding viewers that help is always available should they need it.
Here's what the cast of the show had to say about Season 2:
13 Reasons Why Season Two Theories:
Will Hannah Baker return for Season 2?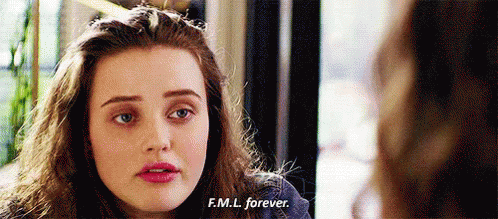 Netflix
Yes. Yorkey revealed that Hannah's death will still be a major storyline. "Oh absolutely. I think one of the things that is still hanging out there is this question of is someone responsible for Hannah's death? Is the school responsible? Who is responsible, if anyone is? We're going to get some new context for events we already know about and we're going to see a lot of things we hadn't even heard about yet that fill in some really interesting gaps in our understanding of who Hannah Baker was and what her life was."
In an interview with Mashable, Brian Yorkey said this about Hannah's role: "We're going to see Hannah in flashbacks [...] We're going to see parts of Hannah's life that we didn't in Season 1. We haven't really gone into that much detail but I know that we're going to continue that dialogue and keep developing the story."
Will Clay and Skye get together?
Possibly! Dylan Minnette has revealed in an interview with Seventeen that the two characters become closer in season two. At the end of the first season, the two old school friends - who lost touch when they started at high school - drive off into the sunset together. It left many viewers wondering whether their relationship might develop into something more.
"I can't say too much", said Dylan, "but Skye is still around and in the picture and there's a chance that her and Clay could be friends or more. That's something you'll learn pretty quickly when the season starts. I don't want to spoil that for you, but she's around." It's what Hannah would have wanted...right?
What will happen to Bryce in season 2?
Netflix
The first season ended on Jessica admitting for her father that she had been raped. Many fans have since hoped that season 2 will see her get justice and Yorkey is definitely on board with that. " I want to do Jessica's story the deserved justice of following her as she goes back to school, as she tries to begin to recover from what happened to her, because it's something that millions of young women go through. And also [I want to] see somebody punch Bryce in the face."
In a recent interview, Kate Walsh told Bustle about season 2, "I think it's gonna amazing, and it's gonna deal a lot with Bryce Walker. And the culture of and storytelling of sexual assault, and I think it's gonna be incredibly powerful."
Bryce's parents have been confirmed to feature in the next season. Justin Prentice, who plays Bryce, previously revealed that he worked with the series creator Brain Yorkey to flesh out Bryce's family history and personal life. "Perhaps Bryce's father is similar, if not worse", he said back in April. "A lot of [the back story] was about the father – the father figure being very similar to Bryce, and that's where he gets a lot of his pointers.
What happened to Alex?
Netflix
Probably not. Miles Heizer, who plays Alex, suggest that a suicide attempt is much more likely, theorising that, "It was interesting to see similarities between Alex and Hannah, because there are a lot of warning signs throughout the season,"
Does Alex survive? "That's another subject that's very rarely shown onscreen and is probably a lot more common than people think it is. People attempting to take their lives and it not happening, I'm sure that will bring a crazy set of issues. It would be interesting to go into that." So it would seem we haven't seen the last of Alex just yet (thank god!)
In a new interview, Miles says that the second season builds upon the issues raised in the first. "I will say we took the issues that were present in season 1 and made sure that they are present in season 2. We really went head first into all of these things that people thought were taboo and talked about them anyway … if anything, we're even more open about the taboo topics from season 1 and we dive in deeper."
Is Tyler planning a school shooting?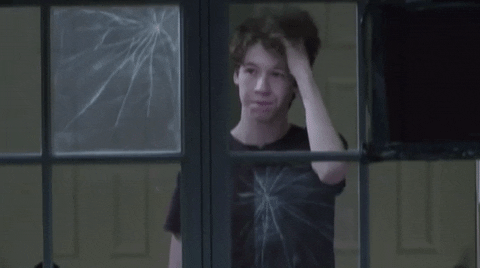 Netflix
It sure looked like it. Yorkey is staying tight lipped for now but judging from this answer, we'd hazard a guess that something major will be going down.
"All the cliffhangers that we saw at the end of season 1 go back to the initial set of traumas that we're talking about — go back to bullying, go back to Jessica's rape, to Hannah's rape. They're all related, so I would very much like to explore where they all go and to see if there is, as I think there will be, some light for these kids. We're going to continue to tell their stories really honestly. We're going to answer all of the burning questions that people have about [the show]. Is Tyler going to do something? What's going to happen to Alex? Will Bryce be brought to justice? We're going to answer those questions but I think, even more, we're going to continue to look very truthfully and very honestly at what they go through, even when it's painful at times."
Will Jeff Atkins be in season 2?
Netflix
Jeff Atkins, played by Brandon Larracuente, was arguably one of the most popular characters in the first season but sadly dies in a car accident. Considering flashbacks will still feature heavily in the show, it's highly likely he will be back for season 2. #JusticeForJeff
Will there be a gender identity storyline?
As we have previously mentioned, Kate Walsh said to E! News that a gender identity storyline will feature in season two. When Kate was asked how the show will top last season, Kate said: "We go off the book this year and it continues the Bryce Walker storyline. It deals with sexual assault and culpability, responsibility and truth, relationships. I think this season the storyline is fantastic and reflecting what's happening in the culture at large, just like with bullying, sexual assault, gender identity and everything in relationships."