Miles Heizer Just Shut Down This Major Fan Theory About 13 Reasons Why
8 May 2017, 11:40 | Updated: 18 January 2018, 16:35
Things with Alex Standall may be a bit more complicated.
If 13 Reasons Why's success has taught us anything about television, it's that fan theories are a dime a dozen. There are a few fan theories floating around that truly have us stumped, but Miles Heizer just gave us cause to cross off a big one.
via tumblr
As you probably know, Miles Heizer plays Alex Standall on 13 Reasons Why.
Throughout the season we see Alex becoming increasingly distressed about the tapes. In the end, we learn that Alex has been rushed to the hospital with a gunshot wound. The prevailing theory was that Tyler Down shot Alex in order to advance a potential season 2 school shooting narrative.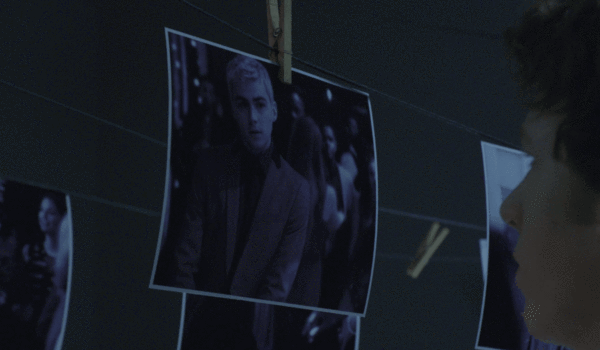 via eonline

The circumstances surrounding Tyler's gun and Alex's abrupt hospitalization leaves the door open for a number of different outcomes. Miles Heizer has, however, put a pin in the theory that Tyler shot Alex. The actor delved a bit deeper into the truly mysterious circumstances of his character's potential suicide attempt.

In an interview with The Hollywood Reporter, Miles points out how alike Alex and Hannah are. "It was interesting to see similarities between Alex and Hannah, because there are a lot of warning signs throughout the season," the actor said.

On whether or not Alex survives, Heizer noted that surviving a suicide attempt is a topic that remains largely unexplored on TV.

"That's another subject that's very rarely shown onscreen and is probably a lot more common than people think it is. People attempting to take their lives and it not happening, I'm sure that will bring a crazy set of issues. It would be interesting to go into that."

With Season 2 of 13 Reasons Why being confirmed and slated for a 2018 release, the odds of Alex's survival just got bumped up. If Alex Standall lives, it would serve to draw a sharp parallel to Hannah's situation.
That being said, a school shooting plot can't be entirely ruled out. Tyler Down was definitely up to something but we might just have to wait until 2018 to figure it out.
____ ____ ____ ____ ____
Listen to the #PopBuzzPodcast with Niall Horan right here or subscribe for free on iTunes to get new episodes sent straight to your phone every Friday.