After Ever Happy ending: How it sets up After Everything
9 September 2022, 14:39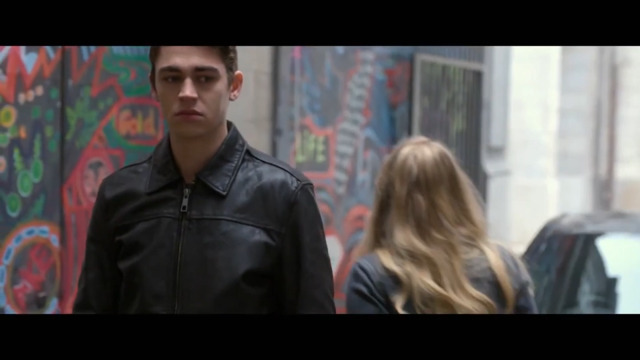 Watch the trailer for After Ever Happy
What happens to Hardin and Tessa at the end of After Ever Happy? [Major spoilers ahead!]
After Ever Happy is finally out in US cinemas, and fans are already sobbing over the ending of the movie.
If you've read the After books, you'll know how After Ever Happy actually ends. After breaking up, and then getting back together, the rest of Tessa and Hardin's life is played out in various time jumps, ending with them sending their two kids off to school. (A sequel is already in the works for Emery and Auden.)
But with the recent news that there is another After movie on the way – titled After Everything – fans began to speculate that the ending of After Ever Happy would be slightly different to what we see in the books.
After Ever Happy does end on a very slightly different note – and it's one that might devastate Hessa shippers for the time being.
After Ever Happy ending: What happens to Hardin and Tessa?
Speaking about the ending, Hardin Scott actor Hero Fiennes Tiffin told Entertainment Weekly: "I think there will be mixed reactions, for sure."
"I'm aware that it might not be what most people expect, but also I think that's the beauty of cinema, when you sat next to your best friend and you agree on so much and then the film ends and you're like, 'I thought this,' and 'I thought that,' and that shows how much people care," he teased. "Everyone's opinion should matter and it's nice when you can debate over what you think happened or should have happened."
So, how does the After Ever Happy movie end? Here's what happens, and how it sets up the fifth surprise film in the franchise.
WARNING: Major spoilers ahead for the ending of After Ever Happy!
After Ever Happy picks up immediately after the events of After We Fell, with Hardin discovering that Christian Vance is actually his biological father. The majority of the film follows the book's narrative pretty closely.
Hardin spirals into drink and drugs, and things wildly get out of hand again. Tessa leaves London, arrives home and discovers that her dad has died of an overdose. Hardin finds out and then flies out to be with Tessa but she doesn't want him there.
Later, Tessa tells Hardin that she's planning to move to New York City with Landon and he kicks off again. She tells him not to follow her, asking him to give her time. How long? She doesn't know! They break up; Tessa heads off to New York and Hardin starts working on himself.
Five months later, we see a newly reformed Hardin visiting Tessa at work. Later, they hook up, and things are looking up for the couple, but Tessa then discovers Hardin's book where he's written all about their relationship, and personal things about her. She wants absolutely nothing to do with it.
Tessa kicks Hardin out of her apartment, calling it a wake up call and suggesting that the two of them together were just "a bomb waiting to explode". They break up. Again.
After another brief time jump, we see that Hardin's book has been published and Tessa appears to be dating Robert. However, Tessa is still lowkey hung up on Hardin, as she dons her best Joe Goldberg-inspired disguise (a simple baseball cap – she's practically invisible!) and heads to his book event, hiding in the back as he talks to the crowd.
Tessa notices a blonde woman standing next to him. But before Hardin starts reading, Tessa leaves. The words "To Be Continued..." then flash up on the screen.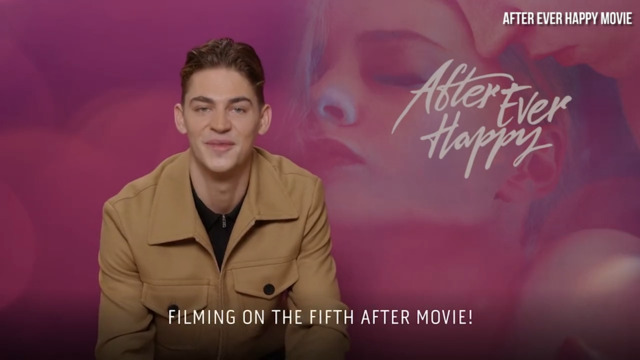 Hero Fiennes-Tiffin announces surprise fifth After movie
So, what does all that mean for After Everything?
It looks like the plot of After Everything will now span the rest of Tessa and Hardin's story, perhaps in more detail than the books.
The film ends before the book takes a two year time jump so it could possibly pick up straight from there. But fans will have to wait and see how the book's epilogue play out on screen. There's a quite a few big time jumps in the book, too.
The good news? Seeing as the Emery and Auden spin-off is already in the works, fans probably shouldn't be too worried about the films deviating from the books in a massive way. Whatever happens in the After Everything movie, fans will likely see Hardin and Tessa together when the credits finally roll.
Read more about After here:
Rina Sawayama Reacts To "Industry Plant" Rumour and Paints A Self-Portrait | PopBuzz Meets