After We Fell: Everything we know about the third After movie
22 April 2021, 18:02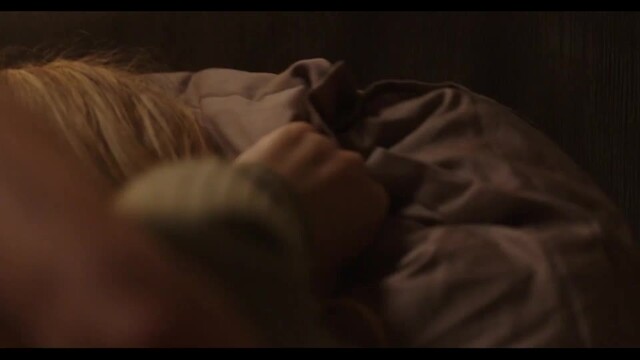 Watch the first teaser trailer for After We Fell
When does After We Fell come out? Here's everything we know about the third After film, including the September 2021 release date and trailers.
With After We Collided finally out in the wild, it's time to start asking the big questions: When will the third After film, After We Fell, be released?
Anna Todd's After series consists of four novels, and After We Fell – which was originally released in 2014 – is the third instalment. The book picks up after the events of After We Collided and details even more drama in Tessa (Josephine Langford) and Hardin's (Hero Fiennes Tiffin) relationship and lives.
READ MORE: After confirms Hardin Scott prequel movie and new sequel are in the works
As of April 2021, we've had confirmation that After We Fell will be released in September 2021. And back in February, in the true spirit of Valentine's Day, the official After account shared the first teaser for the film. The trailer teases more romance for Tessa and Hardin, two potential threats to their relationship aaaaand what looks like that jacuzzi scene.
Watch the trailer at the top of the page.
From the release date to the cast changes, here's everything we know about the third After film so far...
Will After We Fell be turned into a movie?
Will After We Fell be turned into a film?
Yes! After We Fell has already been filmed, with the cast announcing that they had wrapped filming in December 2020. The third film is also being filmed back to back with the fourth film, After Ever Happy. Josephine and Hero have also completed filming on that one too which means they're officially done playing Tessa and Hardin.
When will After We Fell be released?
After We Fell will be released in September 2021. Due to the on-going pandemic, release dates vary from country to country. The release date for After We Fell in the United States will be at some point in October 2021.
Asia, Latin America, United Kingdom, United Arab Emirates and the Netherlands are still awaiting a confirmed release date.
In a tweet announcing the news, After's official Twitter account said: "Due to COVID guidelines some dates may change. For those countries that are listed as TBA, our local partners are still planning, we know it's hard, but please be patient!"
Will After We Fell be on Netflix?
After We Fell will likely be released in cinemas before it hits Netflix, just like the previous two films. We'll know more nearer the release date, but don't expect to see the film on Netflix straight away!
WARNING: Spoilers ahead for After We Fell. You've been warned!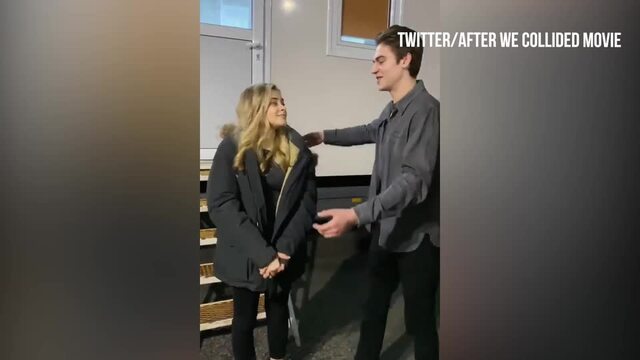 Josephine Langford and Hero Fiennes Tiffin say goodbye to Tessa and Hardin
What happens in After We Fell?
After readers will know, After We Collided ends on a huge cliffhanger about Tessa's father. Much of the drama in After We Fell revolves around Tessa and her father, which causes conflict with Hardin and her mother. Tessa is also still planning on moving to Seattle in the third instalment.
The synopsis of After We Fell reads: "Just as Tessa makes the biggest decision of her life, everything changes. Revelations about first her family, and then Hardin's, throw everything they knew before in doubt and makes their hard-won future together more difficult to claim."
Things start to unravel in Tessa's life in the third book, and her relationship with Hardin takes a turn after he discovers that she's been keeping a huge secret from him – "and rather than being understanding, he turns to sabotage."
The synopsis continues: "Tessa knows Hardin loves her and will do anything to protect her, but there's a difference between loving someone and being able to have them in your life. This cycle of jealousy, unpredictable anger, and forgiveness is exhausting. She's never felt so intensely for anyone, so exhilarated by someone's kiss—but is the irrepressible heat between her and Hardin worth all the drama? Love used to be enough to hold them together. But if Tessa follows her heart now, will it be...the end?"
After We Fell also reveals a huge bombshell about Steph – she reveals that she was never Tessa's friend, and she even attempts to have someone sexually assault Tessa on camera.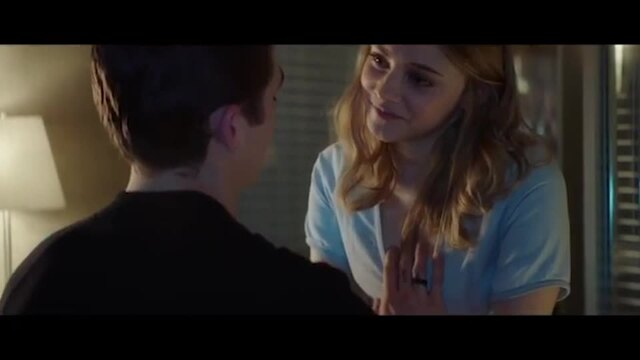 After We Collided releases new steamy teaser clip featuring Tessa and Hardin
After We Fell cast: What characters are in After We Fell?
Tessa and Hardin will obviously be back which means Josephine Langford and Hero Fiennes Tiffin will be back in business as the duo.
The third story also sees Landon, Trevor (Dylan Sprouse), Zed (Samuel Larsen), Steph (Khadijha Red Thunder), Molly (Inanna Sarkis), Tristan (Pia Mia) and others return. There's also a handful of new characters, including Lillian and Riley, who will no doubt make an appearance.
Due to the circumstances around shooting the third and fourth movies in Europe instead of the US, multiple cast members have dropped out and have since been replaced.
Chance Perdomo is replacing Shane Paul McGhie as Landon.
Stephen Moyer is replacing Charlie Weber as Christian Vance.
Arielle Kebbel is replacing Candice King as Kimberly Vance.
Mira Sorvino is replacing Selma Blair as Carol Young.
Carter Jenkins will also join the cast as Robert.
READ MORE: After actor Shane Paul McGhie quits franchise following disagreement
Is there a fourth After book?
Yep, and it's called After Ever Happy. There's also a prequel novel, called Before, which details Hardin's life before he meets Tessa.
After Ever Happy has already been confirmed, and the cast have already filmed it back to back with After We Fell.
In an interview with Teen Vogue, it's now been confirmed that the Before prequel and a brand new sequel that will focus on Hardin and Tessa's kids, Emery and Auden, will also be turned into films.