You Can Now Sleepover At The "AHS Coven" House And Channel Your Inner Supreme
10 November 2016, 11:38 | Updated: 6 November 2017, 10:37
Empty your piggy banks, we've got a Witchcraft revolution to start.
So, who fancies spending a few days tucked away at Miss Robichaux's Academy for Exceptional Young Ladies this summer with us? If you answered yes then grab your suitcase and start packing every single black item of clothing you own because we're heading to New Orleans, babies.
Remember when American Horror Story's Murder House went up on Air Bnb, giving us mere mortals a chance to have a midnight encounter with the ghost of Tate Langdon? Well, we just discovered that the house from Coven is available to rent.
via FX
The incredibly glamorous New Orleans mansion that is featured in the third season of your favourite show is now a privately leased property that you can ACTUALLY STAY IN... for a Supreme price of course.
It'll set you back around $4000 a night and you must stay for a minimum of three nights. That's enough time to resurrect Misty Day, wipe out an entire fraternity and kill The Axeman, right?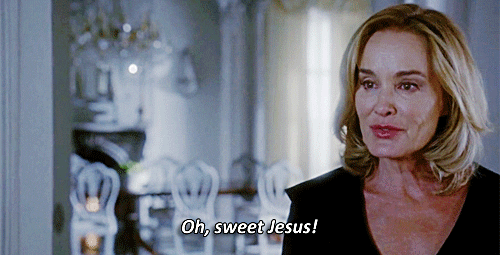 via FX
The mansion has 8 bedrooms and sleeps 18 people, which is, coincidentally, the ideal amount of people you need to start your own Coven.
The exteriors were filmed at Buckner Mansion, but the interiors seen on the show were created on a separate soundstage so while you're not TECHNICALLY in Fiona's house of doom... you'll be able to channel her witchy spirit in the city that made Coven come alive.
via vrbo.com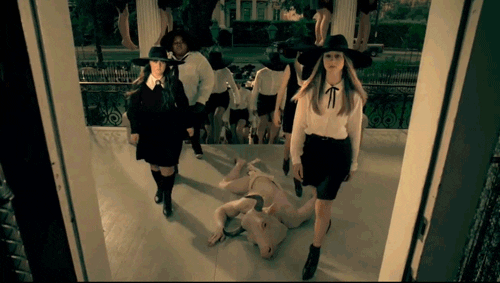 via FX
The interiors of the house are almost identical to the ones seen on screen - from the furniture to the fireplaces and the glam AF vibes.
via vrbo.com
via FX
What about the iconic staircase and second floor of the house, we hear you cry! That was all built by the set designers especially for the sound stage house, so there'll be no reenacting the infamous Cordelia scene sadly.
via FX
Right then, who's coming to NOLA with us? Flight leaves sometime in July 2017. Oh and don't forget...
via FX
___ ___ ___ ___ ___
Subscribe to the #PopBuzzPodcast for free on iTunes to get new episodes sent straight to your phone every Wednesday.