WATCH: The Opening Credits Of "AHS: Cult" Just Dropped And They'll Give You Nightmares
21 August 2017, 17:21 | Updated: 6 November 2017, 10:25
THEY'RE BACK! FINALLY!
They're back! They're finally back! After the complete omission of the signature American Horror Story credits and iconic theme tune in Roanoke, Ryan Murphy answered our prayers and released the opening credits to the season way ahead of the show's premiere.
There is, however, one thing that might not sit well with everyone. The theme tune might be back but it has CHANGED and it low-key sounds like House of Cards...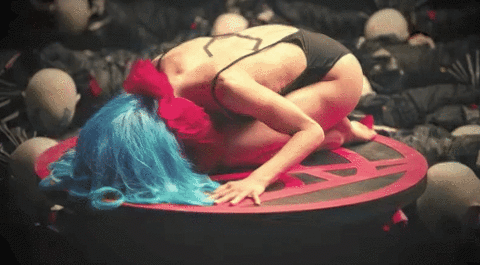 FX
The credits seem to tie all the imagery of the teasers into one video - the clowns, the butcher, the bees, the blood, those horrible tiny little holes that make us wanna puke. Oh and there's some Trump and Hillary masks hidden in there too. NO THANK YOU. GOODBYE. Just when you thought it wasn't going to be as politically charged as it was first suggested...
Anyway, watch the opening credits above and try not to scream.
____ ____ ____ ____ ____
Listen to the #PopBuzzPodcast with Riverdale's KJ Apa right here or subscribe for free on iTunes to get new episodes sent straight to your phone every Friday.