An Actual American Horror Story Maze Is Being Created So You Can Experience It IRL
17 August 2016, 11:13 | Updated: 6 November 2017, 10:33
Halloween 2016 is about to be LIT
Chances are that you've definitely wondered what it would be like to be in a season of American Horror Story. You don't watch people getting murdered one by one without having some...thoughts.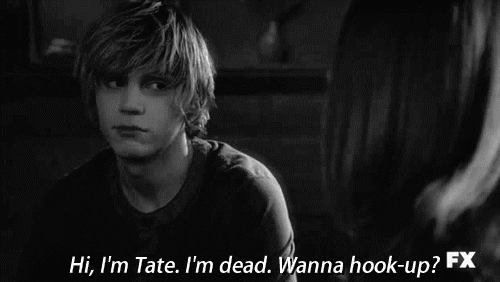 Wonder no more! Universal studios have announced a special addition to this year's Halloween festivities. Fans wishing to have the living sh*t scared out of them just need to be in Orlando for Universal Studios' Halloween Horror Nights starting September 14.
The iconic Ryan Murphy show will place Season 1's Murder House, Season 4's Freak Show, and 5's Hotel in a horror inducing maze that fans can explore. The park suggests that kids under 13 don't visit the attraction because, clearly, it's going to be LIT AF.
Three chapters of "American Horror Story" will haunt the nation's best, most intense Halloween event in one all-new frightening maze. Guests will embark on a terrifying journey to become the next doomed residents of Murder House from Installment 1, tortured performers in the disturbing and twisted Freak Show from Installment 4, and victims of the otherworldly, death-dealing Hotel from Installment 5.

Universal Studios
If you've ever been to a haunted house, you'll definitely know the drill. People jumping out at you, screaming at you, and wielding fake chainsaws. The usual. Now picture all that with AHS characters and you've got yourself a nightmare fun time.
Weirdly enough, a fan predicted AHS at Universal (even down to the Season 4 choice!) on Reddit a year ago.


Horror Nights is known for its penchant for scaring the sense out of visitors. Something tells me that, this year, they'll be ramping that up just a bit.