Wait... Is American Horror Story Literally Trying To Kill Us All?
21 December 2015, 13:06 | Updated: 6 November 2017, 10:31
It's a scientific fact!
Word on the street is that some really important medical peeps just released a really important medical study that is like, pretty legit, and it could spell trouble for all of us.
According to a recent study by the BMJ, those of us that are partial to the odd Horror movie or 3 day binge-watch of American Horror Story: Murder House are at a greater risk of developing ACTUAL blood clots.
That's it... We always knew Ryan Murphy and his merry band of minions were out to get us!
12 of 24 participants were asked to watch that HIDEOUSLY TERRIFYING movie, Insidious and the other half were asked to watch a cute lil' documentary. Results of the study proved that people who watch horror movies have a greater amount of coagulant (that's the shizz that makes your blood curdle) in their blood. LOL WUT?!
So, just remember next time you're about to turn on ya Netflix... ask yourself if ~this~ scene is worth a potential blood clot.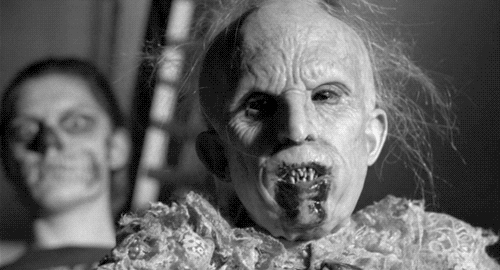 Or this one...
And for those of all y'all that actually enjoy watching terrifying movies just for actual entertainment... our thoughts are with you.
RIP US ALL.