The Original Theme Of "AHS: Hotel" Just Got Revealed And FFS, It Would've Been Amazing
21 August 2017, 15:38 | Updated: 6 November 2017, 10:25
FUN FACT: Season five was not originally set in a Hotel.
If you're one of the many that think Hotel is quite possibly the worst season of American Horror Story, 1) you're not alone and 2) we've got some news that you're gonna be both hyped and so annoyed about.
Apparently, Hotel as we know it (ghosts, vampires, bloody orgies, Lady Gaga wearing crystal-studded nipple covers) was NEVER meant to happen and the fifth instalment of the show was meant to have a completely different theme.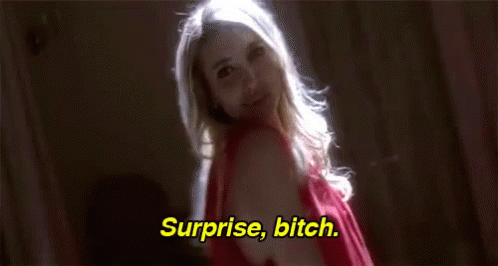 FX
In an interview with The Daily Beast, Matt Bomer revealed that he had initially signed onto AHS5 thinking it would be about the Civil War starring Jessica Lange, who of course, we all know quit the show when Freak Show ended.
"Yep. That happened," Bomer laughs, only looking slightly sheepish as he explains how signing on for a season of American Horror Story that was supposed to be a Civil War piece starring Jessica Lange evolved into being on set in a hotel in L.A. "and the next thing you know you're having a blood orgy with Lady Gaga."
And it's not just Matt Bomer who was under that impression either. Speaking with Gold Derby back in 2015, Angela Bassett also revealed that she thought that the show would be set during the Civil War too. "I don't know what year it's set in. For the longest I've heard the rumour of 'Civil War.' I don't know what year it's set in," she said.
According to various AHS fan accounts on Twitter, there were several clues seen throughout Freak Show that pointed to a Civil War-themed season too. Now, to be fair, Murphy did reveal that there was one clue that pointed to Hotel - the infamously low-key 'Top Hat' clue but it seems like that could have also been a nod to the President during the Civil War.
Clues in Freakshow about 5 being Civil War

1. Elsa carried a carpet bag. Google Carpet Baggers

2. Abe Lincoln wore a "Top Hat" pic.twitter.com/DhpdfdRJWR

— Ahs7 Cult (@AhsImages) August 20, 2017
CIVIL WAR?! With Jessica Lange?! Well then! We wonder if we'll ever get to revisit the world of AHS: Civil War in the future? Someone @ Jessica and tell her we need her back IMMEDIATELY.
FX
____ ____ ____ ____ ____
Listen to the #PopBuzzPodcast with Riverdale's KJ Apa right here or subscribe for free on iTunes to get new episodes sent straight to your phone every Friday.