THREE Huge "American Horror Story" Stars Are Not Returning For Season 7 And It Kinda Sucks
1 August 2017, 12:29 | Updated: 6 November 2017, 10:26
Well, not YET anyway... But things aren't looking good.
Ever since the cast list for American Horror Story: Cult was revealed, we couldn't help but wonder... why are there SO many new faces this season? Like, way more new faces than usual. Is Ryan Murphy having a clear out of his friends list? Were Sarah and Evan the only ones to answer the phone call? Did everyone decide to jump ship when he revealed the political undertones of the season? What's going on?
While we've been blessed with the return of Frances Conroy and Mare Cunningham, there are still THREE notable AHS actors who have not yet been listed as cast members and people are starting to panic. In fact, it's just been confirmed that one of them is NOT returning to the show and the other two look like they could be following suit.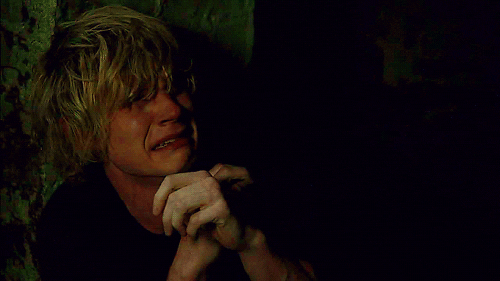 FX
It has now been confirmed that Kathy Bates, who joined the cast during Coven as Madame Lalaurie, will NOT be part of this season but tea has been spilled that she may be directing an episode. According to THR, Kathy has some scheduling conflicts and was unable to take part in the season - which suuuuuuuucks.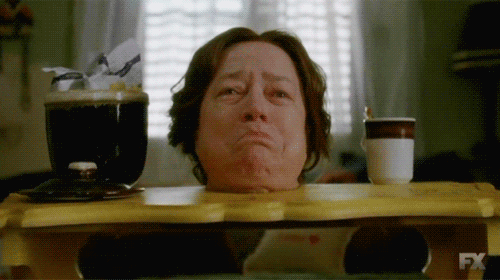 FX
Angela Bassett, who made her first AHS appearance as the iconic Marie Laveau in Coven, is also yet to be confirmed to take part in the season but it's looking highly unlikely that she'll return. Speaking to Too Fab back in May, she said that she was "trying to balance" her busy schedule so she could join the cast but no other announcements or comments have been made. There's still a possibility that she might make a small appearance during the season but she won't be playing a main character.
FX
But the big shocker is that Denis O'Hare aka the legendary Liz Taylor who has appeared in five out of the six seasons has not YET been confirmed as a cast member and fans are worried that he won't be joining the Cult at all. The fan favourite has been busy shooting and promoting a brand new project and again, may have had a few scheduling issues with the AHS shoot. Considering how open Murphy has been about the details of this season, it seems odd for him not to announce O'Hare as a cast member - unless of course, he's not in it at all. *single tear*
FX
They could of course show their faces in a few of the later episodes - remember Taissa Farmiga turned up in Roanoke for about 20 seconds but if none of them return, they'll be joining Lady Gaga and Lily Rabe on the sub bench for this season. But needless to say, this is probably NOT the last we've heard from them if they don't pop up in Cult. With the Murder House/Coven crossover season brewing, their dead characters could totally come back to life - and hopefully bring Jessica Lange's Fiona Goode with them.
But it's ok though. We've got Evan and Sarah, right? RIGHT? Everything is fine... Everything is FINE.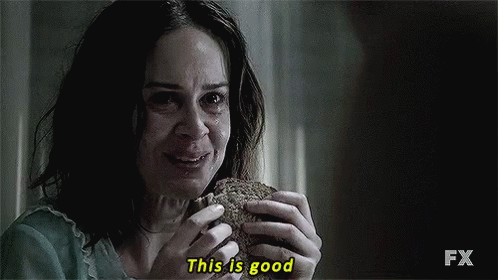 FX
____ ____ ____ ____ ____
Listen to the #PopBuzzPodcast with Louis Tomlinson right here or subscribe for free on iTunes to get new episodes sent straight to your phone every Friday.