Ana De Armas defends Blonde's graphic Marilyn Monroe sex scenes
30 September 2022, 17:10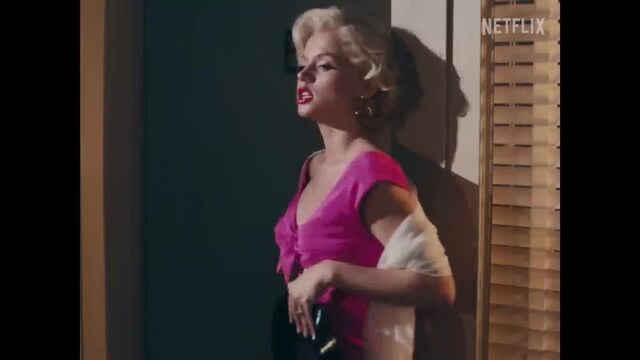 Watch Netflix's Blonde trailer
Marilyn Monroe fans have called out Blonde's sex scenes for "dehumanising" the late actress. [CW // Sexual assault]
CONTENT WARNING: This article contains details of graphic depictions of sex and sexual assault that some readers may find triggering and disturbing.
Ana De Armas has responded to the backlash surrounding Netflix's Blonde and its very graphic Marilyn Monroe sex scenes.
Earlier this week (Sep 28), Blonde debuted on Netflix. The new movie is loosely based on Marilyn Monroe's life and it's being criticised for its "dehumanising" sex scenes. These include a rape scene, a threesome and a made-up scene in which John F. Kennedy forces Marilyn to give him a blow job. There are also scenes filmed as though they are inside Marilyn's vagina.
Now, Ana De Armas, who plays Marilyn in Blonde, has opened up about the shocking sex scenes and defended the movie.
READ MORE: How accurate is Blonde? Marilyn Monroe movie slammed over multiple huge inaccuracies
Discussing the sex scenes with Entertainment Weekly, Ana said: "It's harder for people to watch [those scenes] than for me to make them, because I understood what I was doing and I felt very protected and safe. I didn't feel exploited because I was in control. I made that decision. I knew what the movie I was doing. I trusted my director."
Ana then added: "I felt like I was in a safe environment... We had hundreds of conversations about these scenes. Everyone felt a deep respect for the movie we were making. And in that sense, I had no fear. I didn't feel uncomfortable at all, even though they were really hard scenes."
As for the blow job scene that led to the film getting an NC-17 rating, Ana said that it was "essential" to convey the film's message. She explained: "We actually did two takes of that scene only... We had an intimacy coordinator with us all the time, and she was very helpful."
Ana ended by defending the scenes further: "I wouldn't even say these scenes were more difficult than any other scene. It was just a part of a whole story. I knew exactly what the shot was going to be. I knew exactly what was going to be seen, what was not going to be seen, and it felt like it was the right thing to do."
Drag Race UK's Just May Claps Back At Danny Beard's Shady Remarks | Drag Race Yearbook