So THIS Is Who Almost Played Archie On "Riverdale" Instead Of KJ Apa
18 May 2017, 15:14
Thankfully, he got cast in another one of your new favourite TV shows.
Just when you thought you couldn't handle any more Riverdale bombshells, we've got another one for you.
As fans of Riverdale will know, the producers were undecided about who should play Archie Andrews for quite a long time. KJ Apa, who eventually got the role, was one of the very last people to walk into the room to audition. He wasn't ginger, he wasn't All-American but he *was* apparently what the producers were looking for. He was up against one other actor before he was officially cast as Archiekins and we have a feeling that you MAY have heard of him...
Charlie DePew, who is currently starring alongside Bella Thorne in Freeform's Famous In Love (watch it, it's amazing), auditioned for the role of Archie and actually got down to the final two with KJ.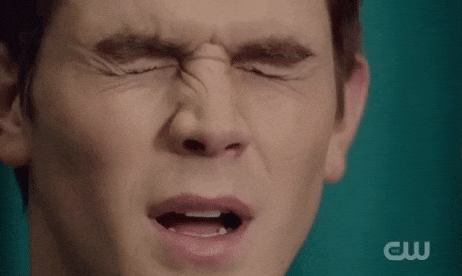 The CW
In an interview with NKD magazine, Charlie revealed what happened: "After losing the role [of Jake on FIL] the first time, I actually went out and auditioned for The CW. It was between me and KJ Apa and I think we all know how that ended up. After that, I was really ready to just step away from acting for awhile; thank God I didn't quit when I thought I would because everything worked out the way that it was meant to."
He also spoke out about his 'almost' casting on Instagram a few weeks ago.
Wow! What a plot twist. Can you see him playing Archie Andrews?
We mean, he looks GREAT in denim. A perfect look for a casual Saturday spent down by Sweetwater River.
And - dare we say it - manages to pull off Archie's signature shirtless look with absolutely zero effort.
There's even picture evidence of Charlie looking bomb AF in the blue and gold colours of Riverdale High.
With KJ playing Archie and Charlie playing Jake, at least now we can have the best_of_both_worlds.mp3. See... it all works out in the end. Everyone is happy, even Kevin Keller.
The CW