UPDATED: Ariel Winter vs. Nash Grier: Whose Side Are You On?
13 January 2016, 15:18 | Updated: 8 May 2017, 17:09
*ding ding ding* TWITTER BEEF ROUND 2!
First of all, Modern Family star Ariel Winter is ~NOT~ a fan of problematic Viner, Nash Grier. Second of all, DON'T MESS WITH ARIEL WINTER!
On Sunday night, a hashtag emerged on Twitter called #FaveNashVid where followers of the Viner began sharing their - you guessed it - fave vids. It didn't take long before the Modern Family actor, and long time un-supporter of Grier, replied with her own spin on the trend.
#FavNashVid that one time when he was just super homophobic and ignorant? #whydoyouhavefans

— Ariel Winter (@arielwinter1) January 10, 2016
Oohhh burn! Ariel called back to an old video in which Nash references HIV/AIDS and uses derogatory and offensive slurs, which she had already voiced her opinions about. Nash is said to have replied to Ariel's initial tweet with a catty comment but deleted it swiftly after.
via weheartit.com
Ariel, not happy with the @ reply she received, then tweeted a FULL response to Nash's comeback that would be worthy of that 10,000 character limit increase.
In response to @Nashgrier from my last post... pic.twitter.com/aV8bRYYOa1

— Ariel Winter (@arielwinter1) January 10, 2016
She dug up all the receipts from Nash's problematic social presence, both past and present, and ended the rant with a #sorrynotsorry - the most DAMNING sign off of any and all twitter beefs.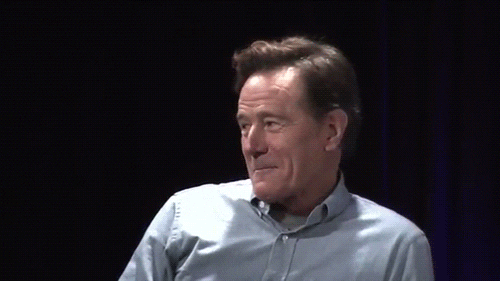 via gifsboom.net
Fans were split. Many of them praised Ariel for bringing up the serious issue, while the rest of them defended Nash's actions and apologies, including his brother, Hayes and friend Matthew Espinosa.
.@arielwinter1 that was close to 4 years ago. He's done more than make up for it and proved all the shit you said wrong. Quit being childish

— Hayes Grier (@HayesGrier) January 11, 2016
I usually don't do this but @arielwinter1 @Nashgrier pic.twitter.com/sG6EEg1HyC

— Matthew Espinosa (@TheMattEspinosa) January 11, 2016
UPDATED 13/01/15
A day later, Nash Grier finally responded to Ariel with THIS sassy lil' tweet, offering her a chance to speak to him.
. @arielwinter1 sorry, I just saw this! I would LOVE to talk you & explain why your opinion about others opinions are far from reality. DMs?

— Nash Grier (@Nashgrier) January 11, 2016
To which Ariel replied...
@Nashgrier lol I'm good

— Ariel Winter (@arielwinter1) January 11, 2016
So that's that then! Who's side are you on? Do you think Ariel was in the right to bring up Nash's problematic past? Or do you think Hayes and Matt were right to defend Nash?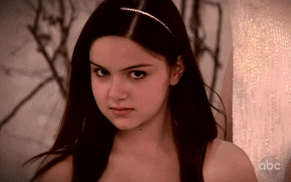 LEAVE YOUR ANSWERS BELOW!