Asa Butterfield says losing the role of Spider-Man to Tom Holland was "tough"
2 July 2020, 11:34 | Updated: 6 October 2020, 11:05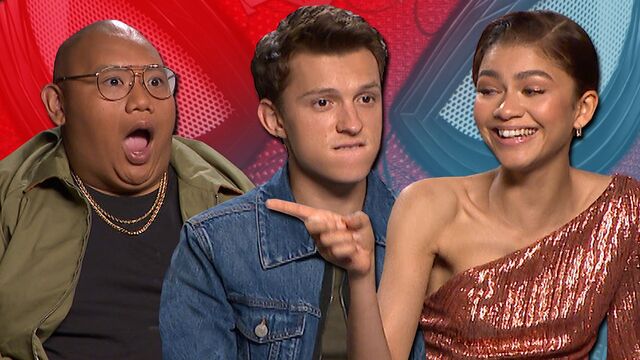 Tom Holland and Zendaya discuss "serious romance" in Spider-Man: Far From Home | PopBuzz Meets
In 2015, Asa was shortlisted to play Spider-Man and many considered him to be the frontrunner before Tom Holland was cast.
Asa Butterfield has opened up about auditioning for Spider-Man and how he dealt with Tom Holland being chosen over him.
Asa Butterfield may be best known now for his standout role as Otis on Sex Education but the beloved actor was nearly cast in another huge franchise. In 2015, Collider reported that Asa was shortlisted to play the iconic role of Spider-Man with stars including Nat Wolff, Timothée Chalamet, Charlie Rowe, Matthew Lintz, Charlie Plummer, Judah Lewis and Tom Holland.
READ MORE: Andrew Garfield reportedly in talks to play Spider-Man in live-action Spider-Verse
The part eventually went to Tom Holland but now Asa has spoken candidly about what losing the role of a lifetime was like.
Talking to Collider, Asa said: "Every so often there's a part and it's a script you love, and you kind of put your heart and soul into it, and you don't get it. It is tough and it is shit... but I often find that something even better comes out of it at the end. In the case of Spider-Man, I did Sex Ed, because I wouldn't have been able to do both of those at the same time."
He then added: "As an actor and going out for roles, there's only so much you can do and everyone's gonna have a different take on a part and look at a character in different ways, have a different sort of performance, and you kind of have to stick with what you think. And if that isn't necessary in line with what the director and the producers want..."
Asa also praised Tom: "You might just not be the right person, and that's out of your hands. Tom did amazing things with Peter and he had an entirely different portrayal of him and I think it's worked so well in the universe and in that part, and I don't think I could do it. So I think all things work out in the end."
As much as we would have liked to have seen Asa's take on Peter, we couldn't imagine Spider-Man without Tom and Sex Education without Asa. Still, we'd love to see Asa cameo in a Spider-Man movie and Tom appear in Sex Education. Sony, Netflix, what's good?
What do you think? Should Asa have got the role?