Michael Cera personally emailed Greta Gerwig to be cast as Allan in Barbie
18 August 2023, 14:53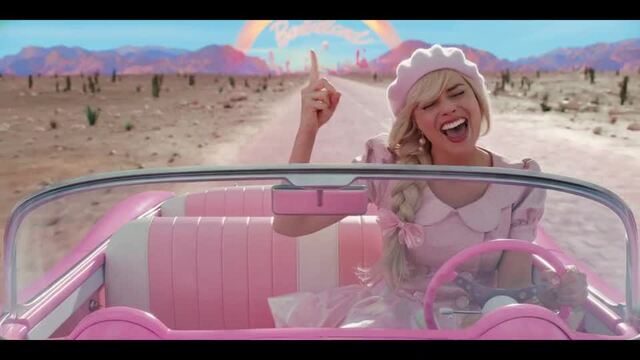 Watch the official Barbie trailer
Jonathan Groff was originally meant to play the part of Allan instead of Michael Cera.
Michael Cera has revealed that he personally emailed Greta Gerwig asking her to consider him for the role of Allan in Barbie.
Barbie? Without Michael Cera as Allan? I don't think. It's hard to believe it now but there was a time when the beloved actor wasn't supposed to play Allan in Barbie. Originally Jonathan Groff, who is best known for his roles in Frozen, Looking and Glee, was cast as the iconic doll. However, the star pulled out of the movie due to filming clashes with Doctor Who.
As a result, the role of Allan was up for grabs and now Michael Cera has explained how he secured the fan favourite part.
READ MORE: 14 of the most iconic Ryan Gosling quotes about playing Ken in Barbie
Speaking to GQ about Barbie, Michael Cera said: "My manager got a call checking on my availability for it, and he called me and he said, 'I got a call about this movie, it's the Barbie movie, Greta Gerwig's directing it and it's filming in London for four months or something. I told them you probably wouldn't want to do it because you probably don't want to go to London'."
Michael then explained that he had to tell his manager that he really did want to be a part of the movie. He said: "And I was like, 'What?! What do you mean? Call them back'...I mean, he didn't blow it or anything, but he's like, 'I managed their expectations that you might not want to do it'. And I was like, 'How could I not do it? I need to do it'."
In a bid to give himself more of a chance, Michael then got Greta's email address from a mutual friend. He said he was very conscious of getting the email right because he doesn't use social media. Nevertheless, shortly afterwards, Greta got back to him, they had a Zoom call, chatted about Allan and the rest is history.
Michael ended by saying: "It just all happened really fast from there."
Read more about Barbie here:
NCT DREAM vs. 'The Most Impossible NCT DREAM Quiz' | PopBuzz Meets