The New Batman Movie Has WHO In It?!?!
10 November 2015, 17:29 | Updated: 8 May 2017, 17:09
They Belong Together
Lego Batman was the undisputed highlight of the awesome Lego Movie. So it made perfect sense when it was announced that he was getting his very own spin-off movie.

And it has an incredible cast.
You've got Will Arnett reprising his role as Batman,
Zach Galifianakis as The Joker
and Michael Cera as Robin.
But it's the latest addition to the team that has us really excited....
That's right. Queen Mariah is headed to Gotham City. And there's some confusion over who she is playing.
The word is she might be playing the role of the mayor or...Commissioner Gordon.
You know...this Commissioner Gordon.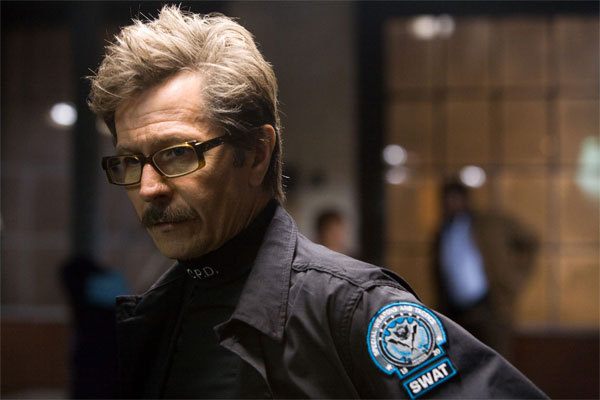 Don't get us wrong, Gary Oldman was great as the Commissioner. But ask yourself this - does Gary Oldman have 18 US number one singles and the biggest selling Christmas album of all time?
No. No he does not. We are now officially more excited about this than Batman Vs Superman. Sorry Affleck.
In fact, let's take this a step further....
We want Bat-Mariah.
Tougher than Christian Bale.
Joker-Mariah.
Crazier than Leto.
Alfred-Mariah.
Dapper as f*ck.
She could even do a song for the soundtrack. Although she will be hard pushed to beat this classic from Batman Forever, which is clearly the most romantic song of all time and that is not up for debate:
So will Mariah play the Commissioner as rumoured?
We hope so. Because she may not be the hero you deserve, but she's the hero you need right now.