This Is Who Is Playing Betty's Brother On "Riverdale" And He Is Actually Hot AF
6 October 2017, 20:13 | Updated: 6 October 2017, 20:59
Chic Cooper is bae.
The answer to one of the biggest burning unanswered questions from the first season of Riverdale is finally here...
If you cast your minds back to the season finale, you'll remember that Alice Cooper revealed to Betty that she gave birth to a baby boy while she was in high school, before her and Polly were born, who she later gave up for adoption. Ever since then, the internet has been busy trying to find out who he is and who his Dad may or may not be. Now it seems like we might finally have our answer.
Chic Cooper - yes, that's his real name - will be showing his face in Riverdale at some point during the second season, it has been confirmed by TV Line and he will be played by actor Hart Denton, who we have now decided to stan.
Hart Denton / via Instagram.com
If you've done the extra-curricular reading of the Archie Comics in preparation for all that may or may not happen through the series, you'll know all about Chic, Betty's elusive older brother.
In the comics, Chic is tall, blonde and is also apparently a secret agent for the government although it sounds like he won't have the job in the show.
Details of Chic's character and history were released in a casting call for the role: "Growing up in the foster system, then living on his own since he was 18, Chic is tough, resourceful, rough around the edges, and distrustful of new people. He knows how to look out for himself–he's a survivor–but his mysterious past is a secret only he knows. Chic didn't finish high school, hustles to scrape together a living on the fringes of society. There's a darkness to Chic that is both sexy and scary…"
Already stanning for the mysterious Chic Cooper tbh.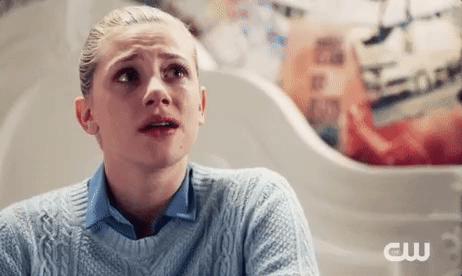 The CW