Bird Box 2 is officially in the works, confirms author
13 July 2020, 11:51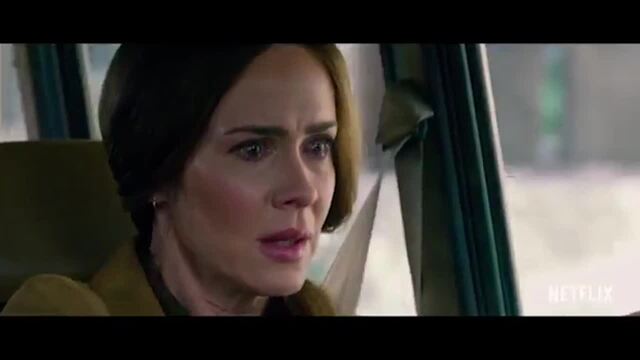 Watch the trailer for Bird Box starring Sarah Paulson and Sandra Bullock
Will there be a Bird Box sequel on Netflix? According to Josh Malerman, it sounds like his sequel novel 'Malorie' is being adapted already.
Given that the Sandra Bullock-led Bird Box movie absolutely smashed Netflix records when it was released, it was only a matter of time before a sequel was announced.
Nothing has been confirmed by Netflix just yet but author of the original Bird Box novel, Josh Malerman, has revealed that the sequel is now in development, and is set to be based off his follow-up novel, Malorie.
READ MORE: 35 unanswered questions about Bird Box that will STILL keep you up at night
In case you didn't know, a book sequel to Bird Box, called Malorie, has already been written and is set to be released on July 21st 2020. The sequel will pick up where the first book (and film) ends.
Speaking about the novel in an interview with Inverse, Malerman confirms that the movie sequel is now in development at Netflix: "I can't say much, but I can say that it is in development. Sometimes it's weird, all this secrecy, but I'm game."
So, what happens in the book and what can we expect from the follow up movie?
"Malorie opens at the school for the blind, which is where the movie ends," Malerman tells Inverse. "Then it jumps a few years later, and it really takes off 10 years after that."
According to the book synopsis, Malorie and her now-teenage children Tom and Olympia (the artists formerly known as Boy and Girl) are still trying to survive while the creatures – which are rumoured to have changed into something even more frightening – continue to wreak havoc on the world.
Malorie finds out that someone very dear to her, someone she believed dead, may be alive. She then has a harrowing choice to make: "to live by the rules of survival that have served her so well, or to venture into the darkness and reach for hope once more."
READ MORE: Bird Box originally had a much darker ending and it's so disturbing
Speaking more about writing the follow-up, Malerman also said that he didn't write Malorie with Sandra Bullock in mind: "It took about the same amount of time. I was also aware that there was a possibility that Sandra Bullock wouldn't be playing Malorie."
"When you first start writing novels, especially now, how do you not see them cinematically? We grew up on movies," he continued. "So with Bird Box, I always saw it cinematically. It almost reads like stage directions. It felt the same writing Malorie, but I didn't have Sandra Bullock in mind when I wrote the first one."
With the sequel currently in the development stages, nothing has been confirmed about Sandra Bullock returning to play Malorie just yet. It also might be quite a while before Bird Box 2 lands on our screens.
Either way, get your Bird Box memes ready for another iconic 2 weeks on Twitter.