Blake Lively hates the Gossip Girl ending as much as fans do
28 October 2020, 12:27 | Updated: 22 June 2021, 15:56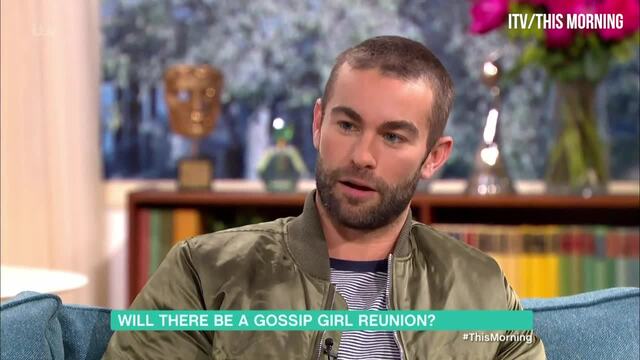 Chace Crawford opens up about a Gossip Girl reboot
Blake Lively was also shocked and annoyed that Gossip Girl turned out to be Dan.
Greetings Upper East Siders. Blake Lively (Serena Van Der Woodsen) has just been spotted dragging the Gossip Girl ending.
It's no secret that the final episode of Gossip Girl divided fans. For six seasons fans created intricate theories about who the person behind the infamous Gossip Girl blogging website was. Some people wanted it to be Dorota. Others thought that it was Eric. Nelly Yuki and Blair's posse were also suspects. However, it turned out that it was Dan Humphrey all along.
READ MORE: Nate was originally supposed to be Gossip Girl instead of Dan
The decision to make Lonely Boy Gossip Girl shocked viewers globally and it looks like Blake Lively was just as shocked.
Taking to Instagram stories over the weekend (Oct 25), Blake Lively reposted a meme about the polarising Gossip Girl finale reveal. Meme account Grey Space posted a simple black and white image with the text: "We watched the entire series to find out it's Dan" on it. The meme quickly sparked many comments from Gossip Girl fans and Blake herself waded in.
Adding it to her Instagram stories, Blake wrote: "YOU'RE surprised... Imagine how the writers felt." In other words, it's safe to say that Blake had just as many issues with the ending as the rest of us. It also looks like the writers were not pleased when they learned that they had to make Dan.
One of the many reasons that the ending was heavily criticised is because it was clear that Gossip Girl was never meant to be Dan in the first place. Producer Joshua Safran actually revealed that both Eric and Nate were both supposed to be Gossip Girl before Dan was chosen.