13 People Who Are Just As F**king Devastated As You Are About Brangelina
20 September 2016, 16:43 | Updated: 8 May 2017, 17:09
THIS IS NOT A DRILL. TODAY IS CANCELLED.
Hey y'all! It's Satan and I've reared my head again to remind you that 2016 is an actual piece of sh*t.
Today (Sept 20), news broke that everyones fave golden Hollywood couple Brad Pitt and Angelina Jolie - aka the iconic Brangelina - are getting a divorce. Like, what is EVEN the point anymore? Honestly? Within 30 seconds of TMZ breaking the news on Twitter, the social network exploded. And when we say exploded, we mean EX. PLOD. DEAD.
We mean, it's not even funny news, it's high-key devastating - but Twitter was on fire.
We will always remember exactly where we were when the #Brangelina news broke. This is actual footage of me returning to my desk 2 mins ago. pic.twitter.com/yHFKendqUP

— Katie Louise Smith (@_katesss) September 20, 2016
WHAT. IS. HAPPENING.
*clicking onto twitter dot com the website and seeing the brangelina news* pic.twitter.com/DBMJpe1sdH

— Bim aka Yung Jollof (@bimadew) September 20, 2016

2016 has truly gone too far.
RIP #brangelina. 2016 has gone too far this time~

— j. c. mcnally (@aolmessenger) September 20, 2016
Honestly. Truly.
Help, my heart is breaking for humans I don't actually know personally #brangelina

— Emily Arata (@aratatweets) September 20, 2016
What will happen to their tattoos?!
I'm worried about all the redrafting of their tattoos. #brangelina

— Janice Turner (@VictoriaPeckham) September 20, 2016
Today is cancelled.
#brangelina are no more. What. WHAT. WHAT!!???!!!??!!?! pic.twitter.com/yDPLPf8NPk

— Georgie (@shedreamsblog) September 20, 2016
How does this affect Harambe??
How can we tie Harambe into the #Brangelina news

— Margaret MacLennan (@MargaretsBelly) September 20, 2016
All the petty people started bringing Jennifer Aniston back into this mess.
everyone rn pic.twitter.com/ex4CDgzBko

— Tim Boddy (@timjboddy) September 20, 2016
And we're pretty sure she no longer wants to be part of this narrative, one that she hasn't wanted to be a part of since 2005.
jennifer aniston wondering why people are involving her in something that hasn't been relevant for over a decade pic.twitter.com/ntvUsVL4uv

— ellie bate (@eleanorbate) September 20, 2016
But this one is pretty perfect, tbqfh.
Jennifer Aniston is like.... #Brangelina pic.twitter.com/7m27zp6WCY

— Amy (@ohsoamy) September 20, 2016
BUT ENOUGH OF THAT. THIS IS WORSE THAN BREXIT.
Oh man first Brexit, then Bake Off, now #brangelina YOU'RE BREAKING MY HEART 2016

— Bryony Gordon (@bryony_gordon) September 20, 2016
Today is genuinely F*CKING cancelled.
love cancelled. relationships cancelled. romance cancelled. people cancelled. https://t.co/FqFJSmKzYl

— angiē (@joliecavill) September 20, 2016
:(
The kids man the kids #brangelina

— Ambianceologist (@i4inno) September 20, 2016
*cries*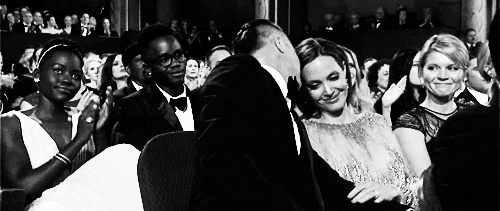 via giphy.com