Bretman Rock wants to play Heihei the chicken in live-action Moana movie
14 August 2023, 17:37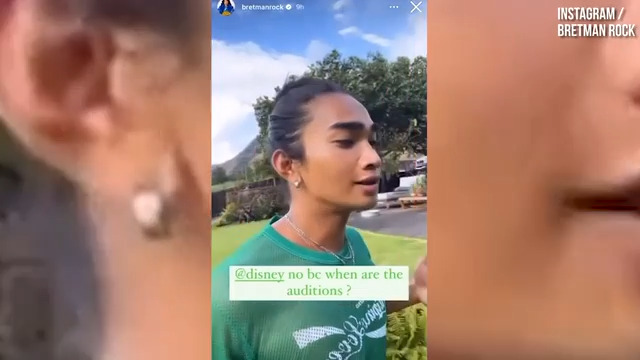 Bretman Rock wants to voice Hei Hei the rooster in live-action Moana
"Any f---ing noise that b---h makes will come from this throat, I'm telling you right now."
In case you haven't heard, it's officially been confirmed that there is a live-action version of Moana in the works at Disney. Announced by Dwayne Johnson, who will also be returning to play live-action Maui, the film is set to hit theatres on June 27th 2025.
According to Dwayne, the whole thing is "still very early in the process" of development, and no other castings have been announced yet for the live-action roles either. However, that hasn't stopped people from sharing their 'auditions' on social media.
Social media icon and influencer Bretman Rock has thrown his name in the ring for one very specific role – and it's not Moana... It's Heihei the rooster. Bretman wants to voice Heihei, and his social media 'audition tape' is literally impeccable.
Posting on his Instagram Stories, Bretman spoke about manifesting his dream role: "The next thing in my life is that I'm going to be doing, that I am doing is that, you know how there's a Moana live action remake?"
"Now, I believe that every cast member on that movie should be of Polynesian descent," he continued. "I'm not Polynesian descent, but keep in mind I said every person... you know whose not a person in that f*cking movie? The motherf*cking chicken Heihei."
"Y'all can't f*cking tell me I can't be the voice of Heihei!" Bretman continues, before delivering a pitch perfect impression of a chicken. "Any f*cking noise that bitch makes will come from this throat, I'm telling you right now."
The video was also posted to TikTok with the caption: "Im sorry but that role is mine.. and i was born for that role, All of my voice acting work has led me to this point [sic]"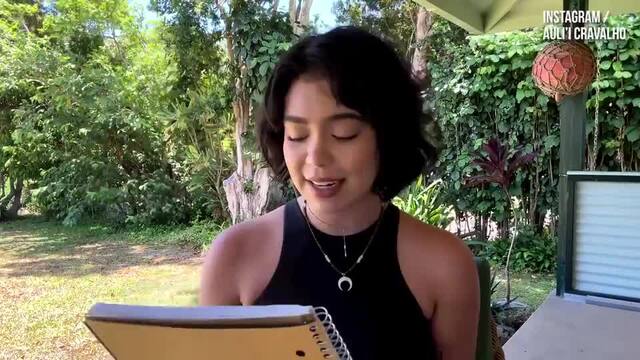 Auli'I Cravalho explains why she's not playing Moana in the live-action movie
Elsewhere on the Moana casting front, Auli'i Cravalho, who originally voiced Moana, will not play the live-action version of her character. In fact, she took herself out of the running for the role and was met with praise from fans.
In an Instagram post from May 2023, Auli'i said: "In this live-action retelling, I will not be reprising the role. I believe it is absolutely vital the casting accurately represents the characters and stories we want to tell."
"So, as an executive producer on the film, I cannot wait to help find the next actress to portray Moana's courageous spirit, undeniable wit and emotional strength," she continued. "I'm truly honoured to pass this baton to the next young woman of Pacific Island descent, to honour our incredible Pacific peoples cultures and communities that help inspire her story. And I look forward to all the beautiful Pacific representations to come."
READ MORE: QUIZ: How well do you remember Moana?
NCT DREAM vs. 'The Most Impossible NCT DREAM Quiz' | PopBuzz Meets