Bridgerton creator wants 6 more seasons at Netflix
1 April 2022, 16:46 | Updated: 19 April 2022, 18:16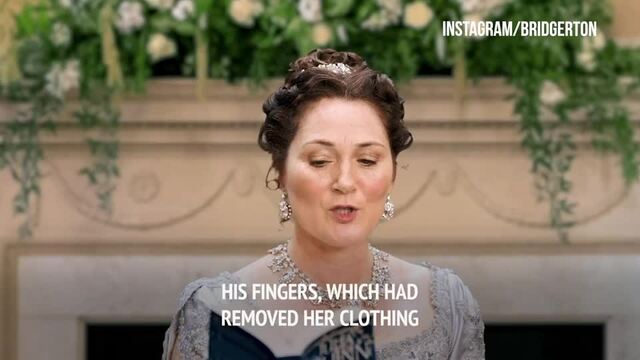 Watch the Bridgerton cast read the sex scenes from The Duke & I book
Bridgerton is based on eight novels in Julia Quinn's book series, but will they all be turned into their own Netflix seasons?
Bridgerton fans, Lady Whistledown stans and residents of the Ton, we come bearing good news.
Bridgerton has already proven to be an absolute smash at Netflix, becoming the second most viewed TV series of all time on the platform, with two seasons now under its belt. A few days after season 2 premiered on the streamer, it's already been reported that season 3 is officially on the way.
Last year, Netflix renewed the series for seasons 3 and 4. And in an interview with Collider, creator Chris Van Dusen has also revealed that he would love to do eight seasons of the show, for all eight books in the series.
"I feel like the first season was primarily about Daphne and her love story with Simon," he said. "But, this being a family of eight children and there being eight books, I would love to be able to focus and really tell stories and love stories for all the Bridgerton siblings. For each character, for sure."
But how likely is it to happen? Will there be 8 seasons of Bridgerton on Netflix?
How many seasons of Bridgerton will there be?
Based on how successful the first season of the show was, and the incredible reaction to the second season, it's almost certain that the series will run for many more seasons yet. Season 3 is already in production and is expected to arrive much faster than season 2. Season 4 will follow soon after that.
So, could we also see seasons 5, 6, 7 and 8? There's certainly enough source material to keep the series going, and executive producer Shonda Rhimes has confirmed that they're planning on giving each sibling their own season.
Right now, there's no confirmation that all eight Bridgerton books will be turned into their own season but fingers crossed that there's plenty more to come. It certainly sounds like the creator and writers are down to see it all played out.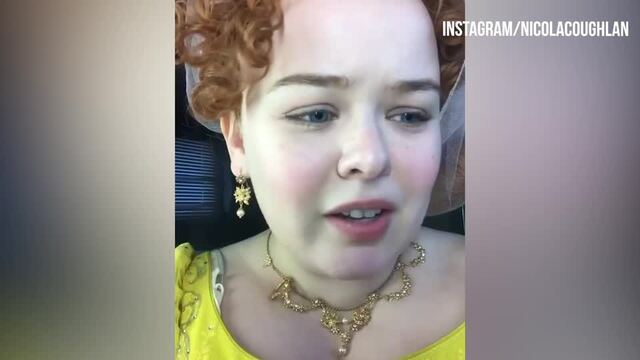 Bridgerton's Nicola Coughlan reenacts Love Island in the style of Penelope Featherington
What happens in the Bridgerton books? (Spoilers, obviously!)
The Bridgerton book series consists of eight novels about each of the Bridgerton siblings, and one final epilogue novel ('The Bridgertons: Happily Ever After') that details what happened to the family after the events of the books.
While seasons 1 and 2 followed the first two books in the series, Shonda Rhimes has said that the rest of the show may not necessarily continue following Julia Quinn's order.
Speaking to ET ahead of the Bridgerton season 2 launch, Shonda said: "There's eight Bridgerton siblings, so we're planning on following each one of the siblings' romantic stories. We're not necessarily going in order but we are going to be seeing each of the siblings and their stories."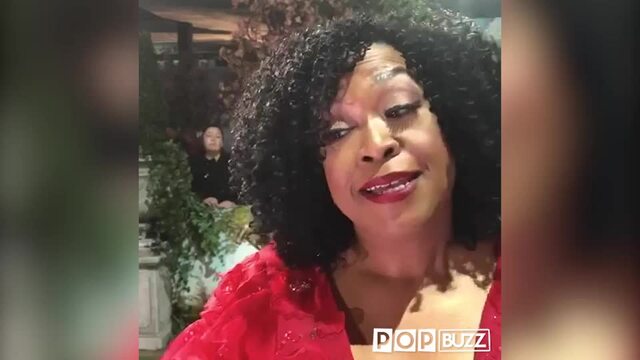 Shonda Rhimes explains why there's less sex in Bridgerton season 2
Here's what happens in the each of the books, and which of the Bridgerton siblings they focus on:
• 'The Duke & I' is about Daphne and Simon's fake-relationship-turned-love-story. (This was the main storyline for season 1.)
• 'The Viscount Who Loved Me' is about Anthony Bridgerton and his relationship with Kate Sheffield (Sharma in the Netflix series) and her sister Edwina. (This was the main storyline for season 2.)
• 'An Offer From A Gentleman' is about Benedict and his quest to track down Sophie Beckett, a girl he meets at a masquerade ball.
• 'Romancing Mr. Bridgerton' is about Colin and Penelope Featherington's will-they-won't-they relationship.
• 'To Sir Phillip, With Love' is about Eloise and her surprise relationship with Sir Phillip.
• 'When He Was Wicked' is about Francesca and her relationship with Michael Stirling, the cousin of her late husband.
• 'It's in His Kiss' is about Hyacinth and a man called Gareth St. Clair, who fall in love while trying to stop Gareth's father from
• 'On the Way to the Wedding' is about Gregory and his relationships with Hermione Watson and her best friend Lady Lucinda Abernathy.
Read more about Bridgerton here:
WATCH: Shonda Rhimes says fans will have a shorter wait for Bridgerton season 3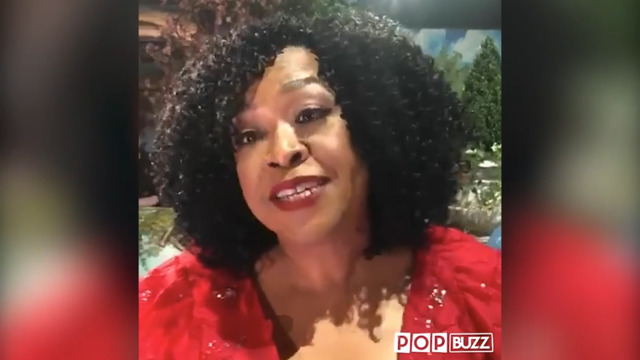 Shonda Rhimes says fans will have a shorter wait for Bridgerton season 3