Bridgerton's Ruby Barker calls out Netflix over lack of mental health support
31 October 2023, 15:11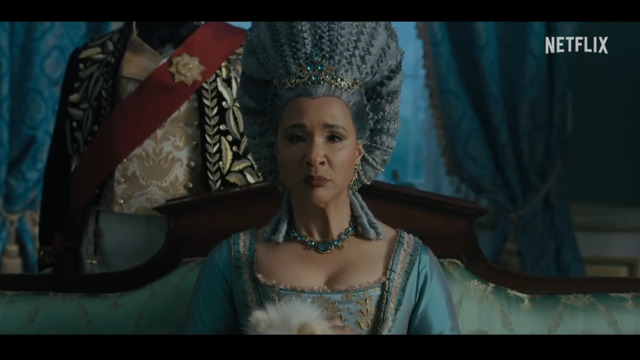 An inside look into Queen Charlotte: A Bridgerton Story
Ruby, who played Marina Thompson in Bridgerton season 1, has opened up about having a "psychotic break" after filming.
Bridgerton actor Ruby Barker has called out Netflix and production company Shondaland, alleging that they failed to support her after she experienced two "psychotic breaks" following the release of the massively popular series.
Ruby portrayed Marina Thompson (a cousin of the Featherington family who was romantically linked to Colin Bridgerton) in the first season of the hit series, and returned briefly in season 2.
While speaking during an interview on Oxford University's LOAF Podcast, Ruby opened up about her mental health and detailed her experiences that resulted in two hospital stays, including one just before season 1 was released on Netflix.
READ MORE: When does Bridgerton season 3 come out? Here's what we know so far
"When I went into hospital a week after shooting Bridgerton season 1, it was really covered up and kept on the down-low because the show was going to be coming out," Ruby said.
"It was a really tormenting place for me to be because my character was very alienated, very ostracised, on her own, under these horrible circumstances," she continued, explaining how her character's storyline exacerbated things.
When asked if she had any support during that time, Ruby claims that no one reached out to her: "I'm happy to talk about it now, but not a single person from Netflix, not a single person from Shondaland, since I have had two psychotic breaks from that show, have even contacted me or even emailed me to ask me if I'm okay, or asked me if I would benefit from any sort of aftercare or support."
Speaking about her first stay in hospital, Ruby said: "In the run-up to the show coming out, I was just coming out from hospital [...] My Instagram following was going up, I had all of these engagements to do... My life was changing drastically overnight and yet there was still no support and there still hasn't been any support all that time.
"So I was trying really, really hard to act like, 'this is fine, this is ok, I'm ok, I can work, it's not a problem.'"
Bridgerton's Ruby Barker: Mental Health Matters | Behind the Industry
Back in 2022, Ruby opened up publicly about how she had been "really unwell for a really long time" in an Instagram video, which has now been deleted. In the video, she attributed her mental health struggles to "intergenerational trauma bundled up inside".
At the end of the video, she said: "I need to thank Netflix, Shonda Rhimes, [and] Shondaland for giving me an opportunity — for saving me."
Netflix and Shondaland have not yet responded to Ruby's comments or claims. We will update this article if they do.
In another interview with Digital Spy, Ruby also confirmed that she will likely not return to Bridgerton again.
"Why wouldn't I return to Bridgerton? I wouldn't return to Bridgerton because A) it wouldn't be my choice, and B) when I did Bridgerton – obviously this is very much in the public knowledge and stuff like that – I had a mental health crisis," she said.
"So whilst I was having the most amazing and most important experience in my professional life, my health was deteriorating so, so much, so, so quickly."
If you, or someone you know, is struggling with their mental health, the following organisations may be able to help:
Madison Beer Explains Every Song On 'Silence Between Songs' | Making The Album