Which 2016 Oscar Winner Has A Secret Pop Punk Past?
1 March 2016, 10:32 | Updated: 8 May 2017, 17:09
Secret scene side job.
Brie Larson took home the statue for Best Actress at this year's Academy Awards for her emotional performance in Room. But, as Alt Press reminded us, she used to have a scene girl pop star past.
OSCARS.GO.COM
Her Avril Lavigne style teenage angst album, brilliantly entitled Finally Out Of P.E., dropped in the halcyon days of the mid-2000s, the video for single "She Said" being perhaps the most 2005 thing ever to be caught on film, complete with a Napoleon Dynamite lookalike and token diner scene.
Incredible scenes.
Brie now joins fellow Oscar winning scene-alumni like crazy Joker face and 30 Seconds To Mars frontman Jared Leto who picked up the Best Supporting Actor prize for Dallas Buyer's Club in 2014.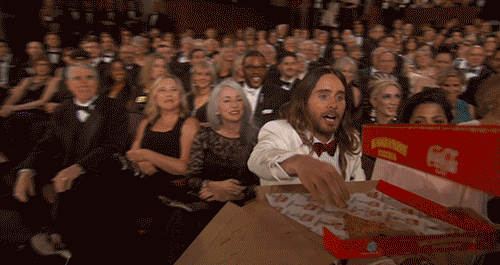 MTV.TUMBLR.COM
Trent Reznor of Nine Inch Nails won for his work on the score of The Social Network and, perhaps most importantly of all, Brett from everyone's favourite New Zealand-based comedy rock outfit Flight Of The Conchords received the Best Original Song prize for seminal piano ballad "Man Or Muppet".
Let's relieve it's majesty now.
What a song!