BRIT AWARDS: 20 Things That Probably, Might, Maybe Happen At The Show
24 February 2016, 16:58 | Updated: 8 May 2017, 17:09
And you thought the Grammy's was wild...
Ah, the Brits. The completely unpredictable, slightly worrying, problematic award show we've all come to know and love as much as our little brother. It's a well known fact that the Brits has the potential to be an absolute HOT MESS every year. So here are our insightful predictions ahead of tonight's wild broadcast:
1) Someone will be wearing the EXACT. SAME. OUTFIT. on the red carpet.
Odds: 47% - Dan is going. Harry will potentially be in attendance. CAN WE GET A REPEAT?!
2) Someone will get raging drunk and it will end up being exposed to the entire nation during one of Ant & Dec's table visits... aka RITA ORA.
Odds: 100% - guaranteed.
3) Justin Bieber will feel such gratitude for the applause that he will bless up by thanking not only God, and Jesus, but also The Holy Spear-it.
Odds: 99.9% - you never know with Justin!
4) Someone will do a VERY sweary performance and the censors will not be able to keep up.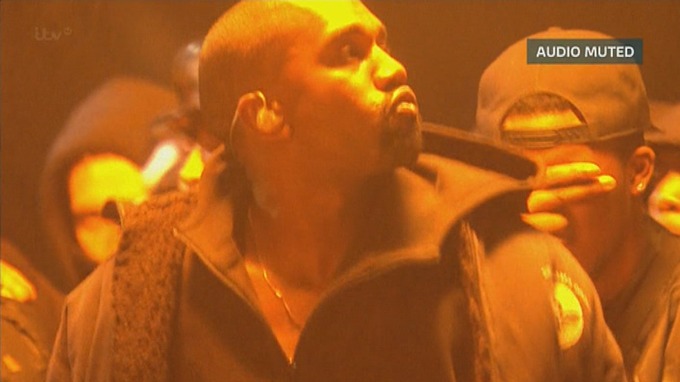 Odds: 67% - And now, performing their new track "Audio Muted"...
5) Adele will destroy everyone. The camera will cut to unworthy artists weeping into their Gin and Tonic.
Odds: 100% - TBQFH.
6) Sam Smith will try to start a Diva showdown with Adele. He will lose.
Odds: Also 100% - :(
7) Ellie Goulding will try to be funny and she will FAIL...
That cringe moment when @elliegoulding makes an awful joke. #retweet pic.twitter.com/mskj91c9tq

— Sing Now Choir (@SingNowChoir) February 25, 2015
Odds: 95.5% - keep Ellie away from the joke box.
8) And she might potentially end up sharing an awkward encounter with ex Ed Sheeran.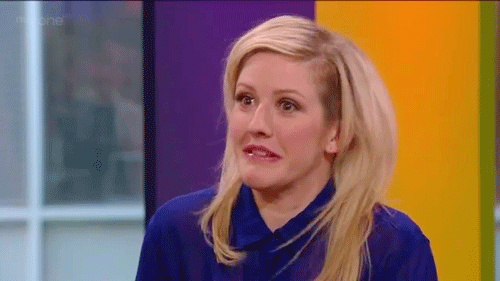 Odds: 75% - we've heard they're on good terms but award shows always find a way to stir the pot, don't they?!
9) Chris Martin will start cry singing half way through the performance because his back up friends aren't coming to save his ass.
Odds: 100% - get the tissues ready, he won't make it through the first 20 seconds of Fix You.
10) Rihanna and Drake will confirm their secret relationship status.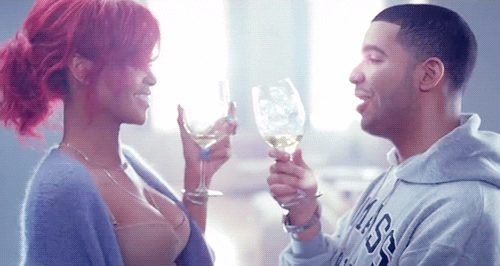 Odds: ????? - WHO CARES? JUST DO IT!
11) There will be a wardrobe malfunction.
Odds: 85% - Health and Safety regulations have been put in place on cape-wear this year. But anything could happen, tbh!
12) Calvin Harris will take to the stage to launch a tirade against a certain broke male musician who gives out free albums and sells trainers for a living.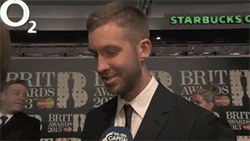 Odds: 50% - well he's got win the award first, and if he does... YOU CAN BET ON IT!
13) Everyone will cheer when Adele wins but then turn around and roll their eyes.
Odds: 100% - guaranteed, but who will the camera betray this year?!
14) Someone will NOT have practiced their loser face as well as they'd hoped.
Odds: 100% - it'll be Jessie J.
15) Someone will be wearing a really obnoxious hat.
Odds: 72% - there'll be some people who still think Pharrell's trend was cool.
16) Someone will do a tribute to David Bowie. Actually, no. AT LEAST 6 ARTISTS will do some sort of homage to Bowie.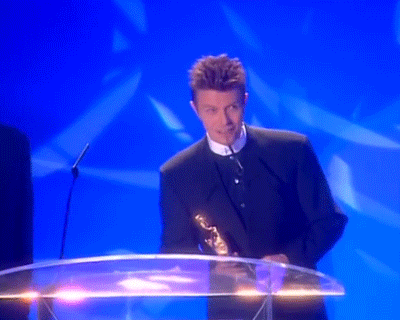 Odds: 100% - and damn straight they should!
17) Many American artists will stare on in absolute confusion.
Odds: 89% - it's gonna happen.
18) Someone will do a performance of a song about someone sitting in the audience. Internet will explode.
Odds: 95% - see next point.
19) Little Mix, One Direction and Naughty Boy all take to stage in one EPIC break up song for ZAYN.
Odds: 90% - they're all rumoured to be in attendance SO MAYBE IT'LL HAPPEN.
20) ZAYN will suddenly appear on stage to present the last award of the night and everyone will cower in their seats.
Odds: 0% - but it's nice to dream.
Tweet along with us tonight on ITV at 8pm at @popbuzz!