"Broad City" Trailer: Watch Abbi And Ilana Fight It Out In The Ring
2 February 2016, 15:00 | Updated: 8 May 2017, 17:09
Yaaasss Queen!
The broads are finally back with season 3 hitting Comedy Central on February 17th and we are excited!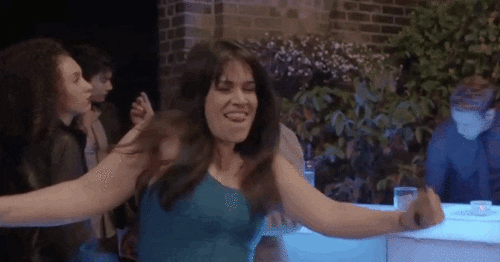 FashionStyle.com
We already know Hilary Clinton will be stopping by for a cameo at some point....
Twitter
....with Alan Alda and Whoopi Gholdberg also set to appear.
No real plot details yet but we've had a few hints.
Broad City season three brings ten new episodes that will see Abbi and Ilana dealing with a slew of everyday challenges and adventures as they live their lives in New York City, including a trip to the DMV, a rat in their apartment, clubbing excursions, new job responsibilities, a visit to Abbi's dad, and new hook-ups.

Comedy Central
Sounds good.
Plus our NYC queens have dropped some boxing-themed teaser trailers to get us through the next couple of weeks until the fun begins.
Here they are doing their best smack talk!
Sort of.
Here they are in training.
Kinda.
And here are their grand entrances into the ring.
Spectacular.
Broad F*cking City Is Back Baby - Make Sure You Are Watching!
YouTube