Bughead WILL Be Ripped Apart In "Riverdale" And It'll Be Your Worst Nightmare
12 September 2017, 13:14
Every force in the universe will be at play, trying to tear them apart - but will they survive?
Batten down the hatches, book your therapeutic midnight phone call with your BBF in advance and prepare yourselves for a very bleak winter because it sounds like Bughead are gonna have 99 problems in season two of Riverdale and ALL OF THEM are gonna try and sink the ship.
Riverdale show runner Roberto Aguirre-Sacasa has, once again, been spilling tea and dangling low-key spoilers right in front of our salads about what we can expect in season two and - brace yourselves - it'll be showing no mercy to your favourite ship.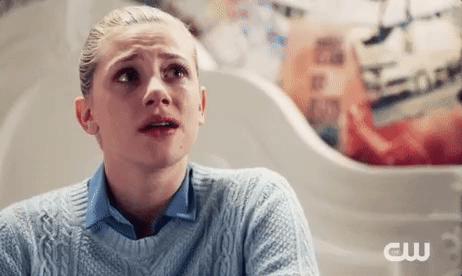 The CW
"It's almost like every force in the universe is out to pry Bughead apart," said Aguirre-Sacasa in an interview with TVLine. WHAT?! *flips table*
So, what are these forces? Well, there's the fact that Jughead now lives on the Southside with his foster family and that he now goes to Southside High instead of Riverdale High. Different schools on opposite sides of town - problem number one.
Then there's problem number two. Toni Topaz, a new character that we'll get to meet in season two played by Vanessa Morgan who is basically a female Jughead. The pair strike up a friendship across town which understandably instills a little jealousy and anxiety in Jug's closest confidant Betty.
Oh... and then there's the potential, probably, maybe (but almost definitely) connection between Juggie and Betty's parents Alice and FP that might cause a few problems between the two.
The CW
Thankfully, Bughead aren't the only couple that will be suffering this season - Archie and Veronica are gonna be tried this season too. "There are going to be problems coming in multiple different directions, besieging both of our couples," Aguirre-Sacasa says. The arrival of V's ex-boyfriend Nick St. Clair will almost certainly be one of those problems - but whose relationship will he try and ruin?
Honestly, if the Bughead ship is going down then they better take ALL the others ships with them... If we can't have one, WE CAN'T HAVE ANY. NOW GET OUT OF MY HOUSE.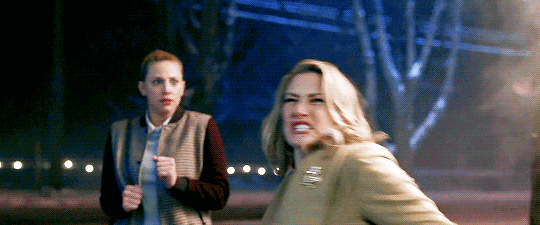 The CW