Pennywise Might Get BANNED In Russia For The Wildest Reason Ever
27 September 2017, 14:36
Justice for Pennywise!
Listen, we've all had a moment in the last few months where we've wanted to ban the terrifying Pennywise from ever appearing on screen again. But over time, we've got used to the clown. Burger King in Russia, however, have not and are actively petitioning to ban IT from the entire country and the reason is absolutely bonkers.
The company claimed that everyone's favourite clown Pennywise looks EXACTLY like McDonald's equally sadistic mascot Ronald McDonald and the constant coverage and promotional artwork for the record-breaking movie is working as an blatant advertisement for the rival fast-food brand.
EXCUSE ME, WHAT?!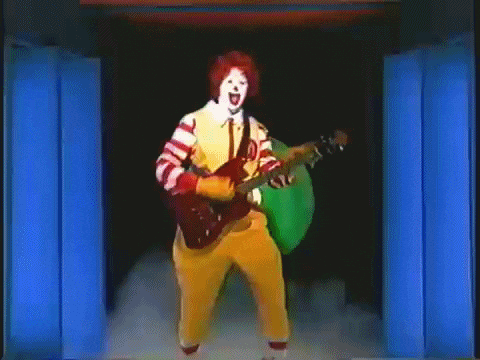 McDonalds
Burger King's Russian branch is apparently so offended by the likeness between Pennywise and Ronald that they've filed a complaint with Russia's Federal Anti-Monopoly Service. That complaint is currently being "evaluated" as a legitimate claim because it could violate Russia's advertising laws.
A spokeswomen for the FAS said: "We can't be concerned with the content of the film because the writer and director have their own creative understanding of any character," adding that they will decide whether the film contains advertising or product placement for the rival fast-food chain.
Despite this mess, IT continues to be screened in over 100 cinemas across Russia where it grossed $7.2m on opening weekend.
#LetPennywiseLive
via giphy.com