The Cast Of iCarly Reunited And They All Look Grown Up AF
5 September 2016, 11:09 | Updated: 8 May 2017, 17:09
Beards on beards on beards...
It's been a few years since Nickelodeon blessed us all with new episodes of iCarly. The popular show officially went off the air in 2012 and, since then, life has never been the same.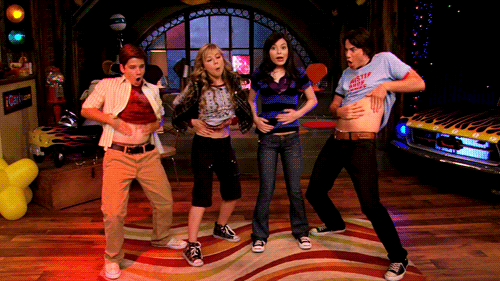 But just because the show is over doesn't mean the gang hasn't been up to a few things. Freddie Benson is married, Sam has her own show on Netflix, and Carly starred on NBC's Crowded.
Despite their busy schedules, the old pals got together for a little catch up and we couldn't be more psyched to see them all grown up.
The theme for boys? Bring your best beards.
As for Miranda and Jeannette, they've been known to hang out quite a bit (hopefully filming unaired episodes of iCarly next gen.)
Of course, these BFFs have hung out like this before but, hellooooo, when are we going to get a reunion episode?