Chloe Grace Moretz Forced To Apologise For This Problematic AF Movie Poster
1 June 2017, 14:16 | Updated: 2 June 2017, 16:46
"How did this get approved by an entire marketing team?"
Uhhohhhhh, Chloe Grace Moretz just found herself in the middle of marketing nightmare after the poster of a film she's starring in, 'Red Shoes and the 7 Dwarves', got heavily criticised for body-shaming.
'Red Shoes' is a parody of Snow White in which a young girl finds herself born into world of skinny Princesses and struggles to be her true self as she fits into society. Chloe voices the main character. And the poster in question?
Well... on one side is a tall and skinny Snow White while on the other side is a shorter, heavier version of the same Snow White. The caption reads, "What if Snow White was no longer beautiful, and the dwarfs not so short?" Doesn't sound great, does it? Just wait till you see it.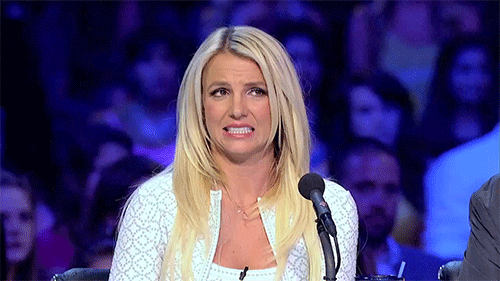 FOX
After the poster and (now deleted) trailer was seen at Cannes Film Festival, model Tess Holliday called out the marketing campaign and tagged the film's star Chloe Grace Moretz in the process expressing her disappointment.
How did this get approved by an entire marketing team? Why is it okay to tell young kids being fat = ugly? @ChloeGMoretz pic.twitter.com/PVhgwluGTM

— Tess Holliday (@Tess_Holliday) May 30, 2017
After being notified of the poster and receiving a ton of online backlash in turn, Chloe, who voices the main character, was forced to apologise on Twitter for the apparent "body-shaming ad" and clarify everything that was going on.
I have now fully reviewed the mkting for Red Shoes, I am just as appalled and angry as everyone else, this wasn't approved by me or my team

— Chloë Grace Moretz (@ChloeGMoretz) May 31, 2017
Pls know I have let the producers of the film know. I lent my voice to a beautiful script that I hope you will all see in its entirety https://t.co/IOIXYZTc3g

— Chloë Grace Moretz (@ChloeGMoretz) May 31, 2017
The actual story is powerful for young women and resonated with me. I am sorry for the offense that was beyond my creative control https://t.co/HZP2ydPCAX

— Chloë Grace Moretz (@ChloeGMoretz) May 31, 2017
The actual storyline of the film itself hasn't exactly pleased a lot of people either. One of the trailers features Snow White arriving home and undressing while two dwarves look on, seemingly horrified, from under the bed as she transforms into her true self.
However, the film's producer Sujin Hwang has said that the actual message of the film is something entirely different to what came across on the movie's poster: "Our film, a family comedy, carries a message designed to challenge social prejudices related to standards of physical beauty in society by emphasising the importance of inner beauty."
It's now been confirmed that this particular marketing campaign has been "terminated" but the film is still scheduled to be released in 2018.
____ ____ ____ ____ ____
Listen to the #PopBuzzPodcast with All Time Low right here or subscribe for free on iTunes to get new episodes sent straight to your phone every Friday.