Netflix release Circus of Books trailer about the iconic gay porn shop
16 April 2020, 15:45 | Updated: 16 April 2020, 16:48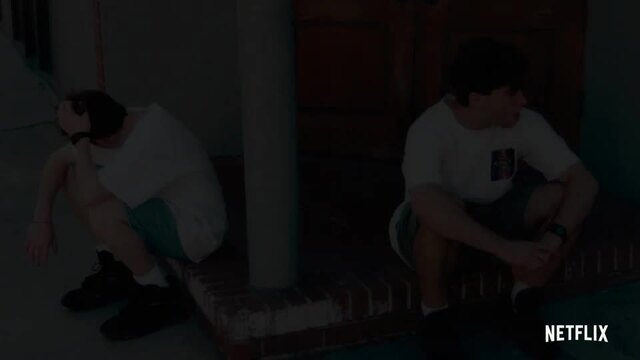 The official trailer for Circus of Books on Netflix
Circus of Books is coming to Netflix on April 22.
Netflix have truly been delivering the goods whilst we're all in lockdown. After dropping the hugely successful documentary Tiger King, they're giving us another doc that is set to become our latest obsession: Circle of Books. Yep, Netflix really said, "Looks like you guys are in a crisis – I'm on my way."
Circle of Books centres around the story of Barry and Karen Mason, two conservative Jewish parents with three children, who secretly ran Circle of Books – a gay porn shop and one of the most important spaces for the LGBT+ community in Los Angeles for 35 years. Ok, we're already hooked.
READ MORE: The best true crime shows on Netflix
Circus of Book specialised in X-rated videos, sex toys and explicit literature. But, most importantly, Circus of Books gave the LGBTQ+ community a safe space to free from judgment. At the time, there was a huge taboo surrounding the LGBTQ community and gay porn because of the AIDS epidemic, so the Masons kept their profession a secret.
"We were probably the biggest distributor of hardcore gay films in the United States," Karen says in the gripping trailer. "It was like a knife over our heads all the time." Circle of Books sadly closed its doors 2019.
The series not only focuses on the shop, but it also delves into how the Masons handled their son coming out as gay, and it includes commentary from RuPaul's Drag Race star Alaska Thunderfuck, who is actually a former employee.
Executive produced by Ryan Murphy (Glee, American Horror Story, Pose) and directed by Barry and Karen's daughter Rachel, Circle of Books actually premiered at the 2019 Tribeca Film Festival but is coming to Netflix on April 22.
What do you think? Tweet us @popbuzz and let us know!