"British Buffy": 5 Reasons You Need To Watch This New YA TV Show
5 April 2016, 11:58 | Updated: 8 May 2017, 17:09
"Class" hits screens later this year and we're pretty excited.
Class, the new YA, supernatural BBC drama, revealed several details and cast members yesterday as production started.
So, why is this new TV prospect so exciting? Let's look at the facts!
1) It's set in the world of Doctor Who.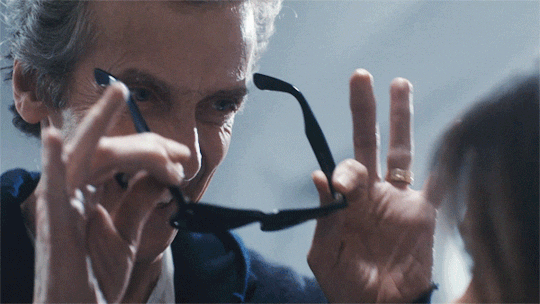 TUMBLR.IFC.COM
All the action takes place in contemporary London at Coal Hill School, a location featured in the sci-fi series throughout its run, from the first episode through to the most recent season as the workplace of Doctor's companion Clara Oswald.
2) The cast has lots of newcomers.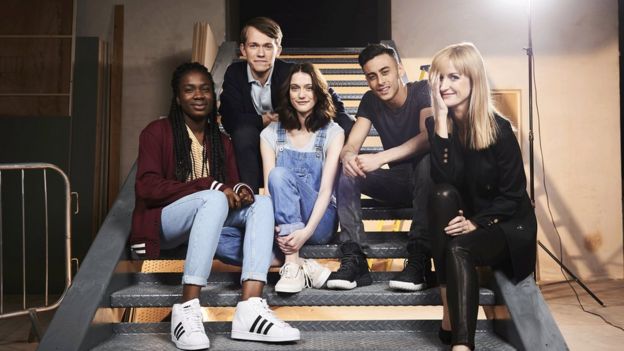 BBC
UK TV drama star Katherine Kelly will lead the cast but the student roles are played by four newcomers - Greg Austin, Sophie Hopkins, Fady Elsayed and Vivian Oparah. Nice to see such a huge show taking a chance on complete unknowns.
There's nothing more exciting than meeting stars that nobody's heard of yet. We had the read-through of the first few episodes last week, and there was a whole row of them.

Steven Moffat, Series EP
3) The head writer is a YA book legend.
Patrick Ness
Patrick Ness is the award-winning author of A Monster Calls and the Chaos Walking trilogy, the former having been turned into a movie out later this year starring Liam Neeson, Felicity Jones and Sigourney Weaver.
4) It's a "British Buffy"!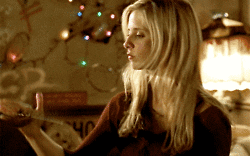 FIERCEGIFS.TUMBLR.COM
Or at least it's trying to be.
Coal Hill School has been part of Doctor Who since the very first shoot in 1963, but this new show is anything but history. Class is dark and sexy and right now. I've always wondered if there could be a British Buffy - it's taken the brilliant Patrick Ness to figure out how to make it happen.

Steven Moffat, Series EP
5) It's in 8 parts and all going straight online.
Not bad for a UK series (we normally only get 6 at a time). Plus, if it all goes well, the order could easily get upped to 12 further down the line.
What do you guys think? Are you going to be watching Class this Autumn? Let us know!