You Might See LESS Of Clay In "13 Reasons Why" S2 And Dylan Minnette Is To Blame
30 June 2017, 12:06 | Updated: 18 January 2018, 16:34
Whoa whoa WHOA... what?!
Anyone who has watched 13 Reasons Why will have already formed quite an attachment to the poor ol' Clay Jensen, played by Dylan Minnette. Hannah Baker's almost boyfriend, the greatest mate anyone could hope to have and generally just all round nice guy. But what if we told you that Dylan reckons that there should be LESS Clay in the second season of 13RW? Seriously...
Dylan was interviewed by his girlfriend Kerris Dorsey for RAW recently and he spoke about the impact the show has had, the reaction toward Clay and where he thinks season two will take his character.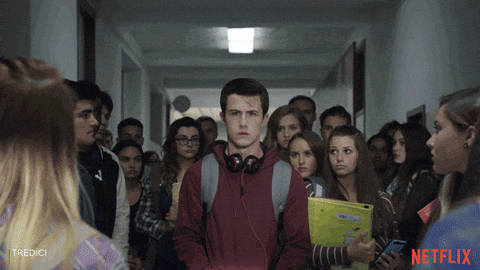 Netflix
We already know that season two will pick up focus on Hannah Baker's story again by zoning in on the trial. Hannah will no longer be narrating and the tapes are long gone. So where does that leave Clay who we last saw driving off into the sunset after completing his "task"?
Well, Dylan thinks it might be a good idea if he actually took a little bit of a backseat and let other characters have their moment. And if he gets his way, there might be a LOT less Clay in the second season. *sweats*
"Everyone really loves each other and it really is a family now at this point. I think everyone would be so excited to work with each other again. We'll just have to wait and see what happens," he said.
"I want to see other people do more on the show. I want to see more stories from the other characters and Clay can take a seat on the sidelines."
Netflix
A SEAT ON THE SIDELINES? Who whoa whoaaaaa Dylan! Please! I know we all got a little impatient with the kid for taking so long to listen to those tapes, and to be honest, yes, we would all rather sit and stare at Jeff for a full 13 episode season but WHAT ARE YOU PLAYING AT, DYLAN?! Don't say these things! We need you.
What do you think? Do we need more Clay or less Clay in season two?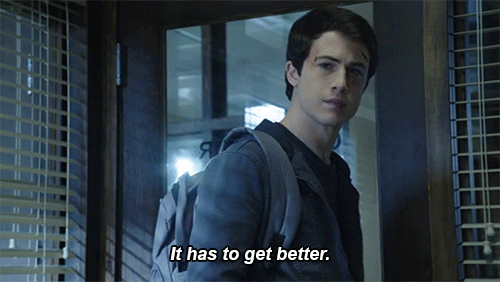 Netflix
____ ____ ____ ____ ____
Listen to the #PopBuzzPodcast with Ansel Elgort and Lily James right here or subscribe for free on iTunes to get new episodes sent straight to your phone every Friday.