This 'Stranger Things 2' Hoodie Has A Waiting List & You're Gonna Want To Buy It
8 November 2017, 16:58 | Updated: 8 November 2017, 20:03
One of the many enjoyable details of the Netflix hit Stranger Things is the dedication to the 1980s theming and style on display throughout. From TV and movie references to the fashion choices, the design team has clearly made a huge effort transport viewers back to that era.
And now, one particularly retro fashion item spotted in the latest season has been getting fans particularly excited and, no, it is not Eleven's punk jacket or even Mike's high-quality jacket selection...
It's Dustin's fantastic looking hoodie, emblazoned with a Brontosaurus, or "thunder lizard".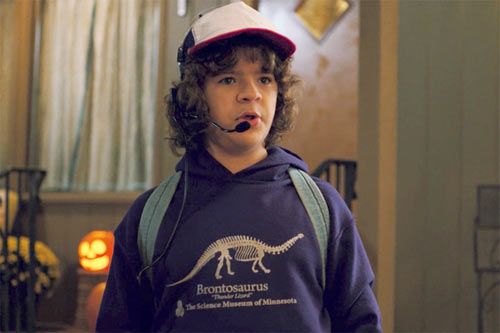 Netflix
Iconic.
The hoodie was originally produced by The Science Museum Of Minnesota and, after spotting actor Gaten Matarazzo modelling the item in the first episode of the latest season, they decided to reproduce a limited number in order to raise money for their continued work in the local area.
"Dustin, drum roll." Thank you for hanging in there. We're back in business. Get your apparel here: https://t.co/PQUBzfTW6G #StrangerThings pic.twitter.com/YRM9QQx0u7

— Science Museum of MN (@sciencemuseummn) November 7, 2017
In fact, the item is in such high demand that the Museum's website has been overrun with users, often leading to lengthy waits as people are forced into the sort of queues more readily associated with buying gig tickets: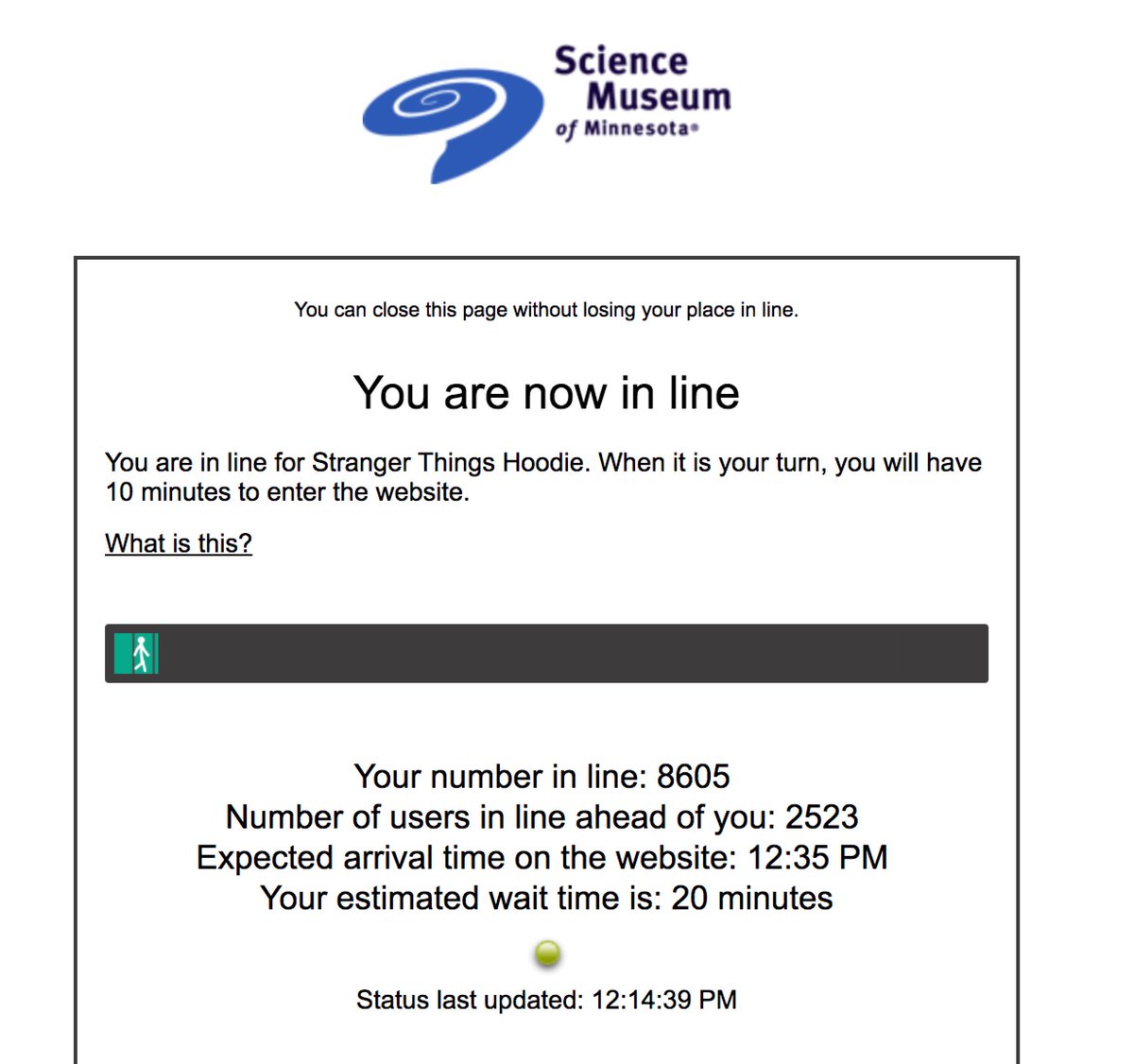 Twitter, @SlashFilm
Yep, that's a 20 minute wait behind over 2000 people to buy a dinosaur hoodie. Delightful.
At the time of writing, the hoodie is still available for purchase on the museum's website, along with t-shirts and sweatshirts bearing the same design. The hoodie is retailing for $36.95.
Science Museum Of MN
There are also limited supplies available at the museum itself and rumours abound that it may soon become a permanent item in store.
Fingers crossed!
What a day! Thank you for helping the Science Museum take the next generation of Dustins on some amazing curiosity voyages. pic.twitter.com/VtuoWLMU3m

— Science Museum of MN (@sciencemuseummn) November 8, 2017