Cole And Dylan Sprouse WILL Act Together Again... But Only On This One Condition
22 May 2017, 10:58
Sorry but a 'Suite Life' reunion is off the table.
It's been over 2208 days since we last saw Cole and Dylan Sprouse on screen together as brothers. That's over 315 weeks, almost 53 thousand hours and 3,179,520 minutes. It's a long time, is what we're trying to say, ok? A LONG TIME.
Apart from the occasional appearance, they haven't even so much as thought about playing opposite each other again. Now that Cole is starring as everyone's favourite beanie hat-wearing outcast Jughead on Riverdale, he's been fielding questions left and right from fans, journalists and everyone in between about a potential on screen reunion with his twin brother.
Disney
Cole has shut down any and ALL suggestions about Dylan joining him on Riverdale; he has put his foot down on Dylan's potential turn as Jughead's identical twin cousin, Souphead and probably won't approve of the whispers about him being cast as Betty's long lost brother either. (It's a terrible theory, it's never going to happen.)
Now, Cole has spoken out about what it would REALLY take for the pair to join twin forces again. When asked by People if the pair would ever work together again, Cole said yes, but only on ONE condition.
Disney
"Something Dylan and I really don't care much for is leaning into the identical twin thing. It doesn't make sense. It's just cheesy and hokey, but if [David] Lynch came up to Dylan and I and was, like: 'I have this creepy project that involves twins,' I'd be hard-pressed to think Dylan and I would say no."
For those not in the know, David Lynch is a legendary director and screenwriter, and the mastermind who wrote Twin Peaks, a TV show that has heavily influenced Riverdale.
So we guess it's a good thing that he just rebooted his iconic TV show. A TV show where a pair of brooding and suspicious twins would fit into the storyline absolutely seamlessly. Wow, a perfect coincidence.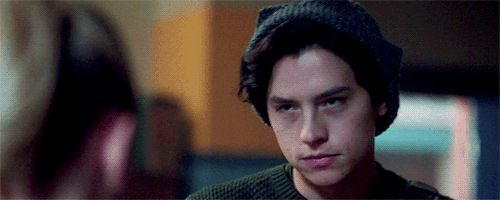 ____ ____ ____ ____ ____
Listen to the #PopBuzzPodcast with Brendon Urie right here or subscribe for free on iTunes to get new episodes sent straight to your phone every Friday.