Cole Sprouse Was Literally DAYS Away From Quitting Acting Before "Riverdale"
13 July 2017, 14:28
Honestly, thank God for Riverdale.
It's no secret that Cole Sprouse's one true love isn't actually acting. He's already said in the past that if he wasn't acting, he'd be doing photography full-time.
In fact, before Riverdale even happened, Cole almost packed the whole acting gig in once and for all. Speaking to Wonderland magazine, Cole reveals that he gave himself one week to find an acting job or he would never come back to the game at all. Just like that. Poof. No more Cole Sprouse for you.
The CW
Cole left New York to go to California for exactly one week, adamant that the pilot season was going to be his very last and if he didn't book anything in that one week then Actor Cole™ would be no more and well... that week just so happened to be the exact same week where he bagged a role on a show called Riverdale.
He explains in the interview: "I went over to California from New York for a single week and I told my manager, 'If I don't book anything this pilot season I'm never coming back to this!'"
"I just pulled the trigger on it and said, 'Alright, fuck it, let's see how it goes,'" he continued.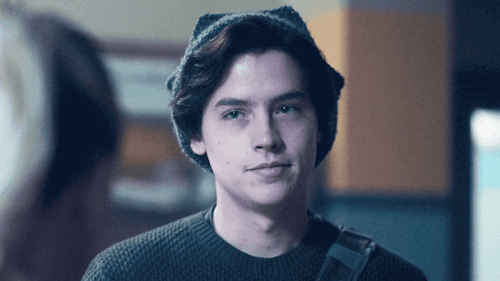 The CW
Cole has also spoken about WHY it was the role of Jughead that really made him change his mind about taking another acting gig and his reasoning was so pure.
"There's narratives within the show that are going to really resonate with a younger audience but also with families. I'm a believer that we should support various forms of representation because they clearly resonate with unheard groups of people, and for such a huge project like Riverdale this kind of representation is fundamentally important," he said in an interview with L'Uomo Vogue.
Thank god for Riverdale, amirite?!