Wanna Know Who Cole Sprouse Ships On Riverdale? Brace Yourselves…
19 April 2017, 11:43 | Updated: 8 May 2017, 17:09
We bet you're going to disagree...
There's so many ships on Riverdale; Bughead, Barchie, Beronica, Archica, Cherie, Jarchie, Archerie... But while we can barely keep count, Cole Sprouse has his tabs on all of them.
In an interview with Elle, Cole spilled the tea about many aspects of working on the brand new teen drama Riverdale. From the one question that he absolutely hates answering right up the tricky nature of all those 'ships, we learned a lot about our favourite TV sleuth.
The CW / via giphy.com
He also put to bed all that controversy surrounding Betty and Jughead's ship name, which is NOT Jetty as some people have been previously led to believe. It's officially Bughead. But we all knew that, right?
But what about Cole's "I-will-go-down-with-this-ship" Riverdale OTP? Brace yourselves, because you're not going to like this and it's definitely not the one you're thinking - or maybe it is...
"I actually really ship Betty and Archie." GASP!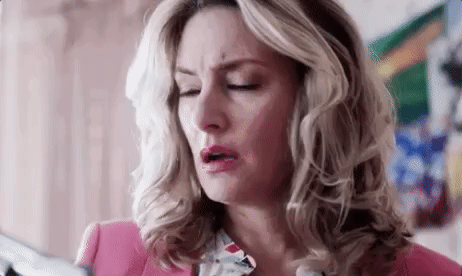 The CW / via giphy.com
"When I would read the Archie comics when I was younger I was rooting for Betty and Archie way over any alternative. [I think I would have seen] that long-lived, childlike romance from two people knowing each other since youth as probably quite romantic. I am a sucker for that childhood romance narrative," he said.
Same Cole, same...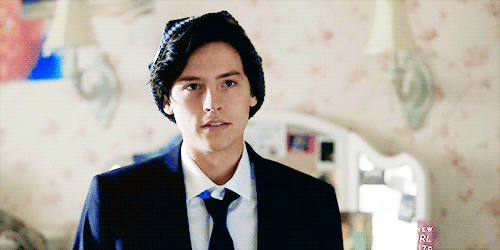 The CW / via giphy.com
But after making that sweet confession, Cole laid down the law when it comes to the competitive nature of the Riverdale shipping forecast and he made it pretty clear that he's staying way out of it.
"I know our fans take very specific camps with who they ship and who they want and all those camps are at huge war with one another. Riverdale is about to ignite into flames considering how the camps are at war with each other. I try not to involve myself too much."
We ship ourselves with Jughead tbh. Fight us instead.
The CW / via giphy.com
____ ____ ____ ____ ____
Listen to the #PopBuzzPodcast with Scott Eastwood from Fast & Furious and Suicide Squad right here or subscribe for free on iTunes to get new episodes sent straight to your phone every Friday.