There's Sad News About Harry Potter If You're A Daniel Radcliffe Fan
13 September 2016, 10:53 | Updated: 8 May 2017, 17:09
This doesn't bode well for the holy trinity...
We've heard amazing things about Harry Potter and The Cursed Child and we're super excited to see the show BUT we're not sure any cast will ever be able to eclipse the holy trinity of Daniel Radcliffe, Emma Watson and Rupert Grint.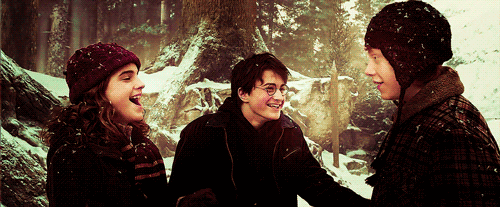 giphy
We love you bbz!
There has been a lot of talk about a film adaptation of The Cursed Child that is currently running as a stage show in London. Daniel Radcliffe, who played the bespectacled wizard in all eight films, recently gave an interview which ~casts~ serious doubts on whether he would be able to reprise his iconic role.
Talking to The Hollywood Reporter, Daniel said, "I'm never going to close the door; that would be a stupid thing to do but I think I'll be happy enough and secure enough to let someone else play it [the role of adult Potter]."
"At the moment it's not even a concern because I'm too young to play the character, but even in 10 years' time I would still feel strange about going back to it."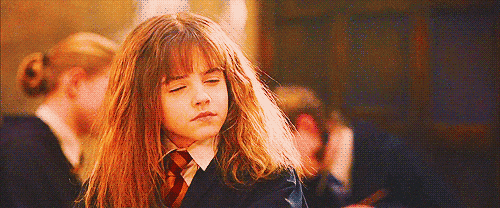 giphy
The Cursed Child follows Harry Potter in the future as an overworked employee of the Ministry of Magic, a husband, and father of three school-age children, so Daniel is definitely too young to play the role right now. Having said that, we wouldn't be surprised if the big shots in Hollywood held off filming the movie until they can get Daniel, Emma and Rupert all on board. Imagine the amount of $$$ they could make from that!
However, Dan is a bit more cautious. "There's a part of me that's like, some things are better left untouched. If we went back to Potter, there's a chance we'd make what Star Wars: The Force Awakens was to the original Star Wars, but there's also the chance that we'd make [critically slammed sequel] Phantom Menace."
"I don't want to go back to anything like that and maybe sour what people have already loved."
I guess only time will tell. We'll check back with Daniel on how he feels a little in the future. Meanwhile...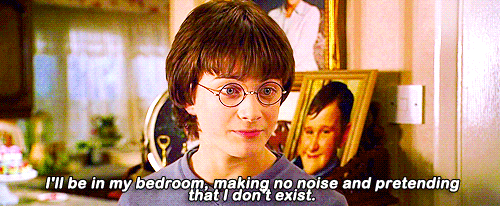 giphy