So Daniel Radcliffe *Might* Actually Play Harry Potter Again After All…
9 February 2017, 17:06 | Updated: 8 May 2017, 17:09
Can you make up your mind please, babes?
Yep, he's at it again. Daniel Radcliffe, light of our wizarding lives, has been once again toying with our emotions by teasing about whether or not he would reprise his role as Harry Potter in The Cursed Child, should they decide to make a film version of the stage play.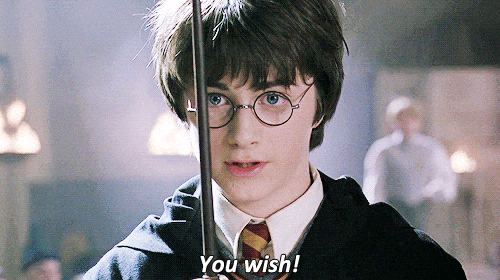 Warner Bros. / via giphy.com
He's been asked the question many times before but the last time someone pitched it to him, his answer was pretty much a categorical no with a slight sprinkling of hesitation on the side.
"At the moment, I'm definitely not at a stage where I would feel comfortable going back to it, "Who knows if in 10, 20 years I would feel differently about that, and I think I've got a little while before I'm sort of age-appropriate for this Harry."
That's fair, we suppose. He has just spent the last 4 or 5 years trying to steer himself away from Potter's shadow. And besides, Harry is literally forty years old in the stage play and Radcliffe is only 27 so maybe we should all just chill for a sec?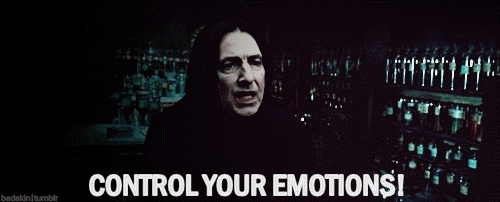 Warner Bros. / via giphy.com
Flash forward seven months and he has once again been asked the same question. But this time, he seems to have changed his answer. When asked by Good Morning Britain if he would be open to reprising his role as the Wizarding legend he said:
"I really don't know. I think that's all highly theoretical talk. If it was ever to become more than theoretical, I would of course think about it."
Interesting… very interesting. If it was ever to become MORE than theoretical, huh? So that's basically a yes, right? It's a yes from him if someone gives it the green light. Scream-ing.
Of course, in The Cursed Child on stage, Harry is played expertly by Jamie Parker, who is so convincing in the role that it actually could have been Daniel Radcliffe all along and we wouldn't have been able to tell the difference anyway.
But regardless of what Radcliffe is teasing, it looks like we're not actually going to get a Cursed Child movie after all so you can kiss goodbye to a forty year old Dan-Rad heading off on a wizarding jaunt with forty year old Rupert and Emma too.
Queen Rowling has spoken.
I know a lot of people are looking for reasons to be cheerful today, but there is NO TRUTH to the rumour about a #CursedChild movie trilogy!

— J.K. Rowling (@jk_rowling) January 20, 2017
Warner Bros. / via giphy.com