'Deadpool: The TV Series' Is Coming Soon & Here's Everything You Need To Know
11 May 2017, 10:37 | Updated: 11 May 2017, 10:38
Wade Wilson is coming to a screen near you very soon...
Brace yourselves Deadpool fans - the merc with a mouth is coming to the small screen.
FXX has announced that a Deadpool TV series is currently in development from Marvel TV and, honestly, we could not be more excited right now.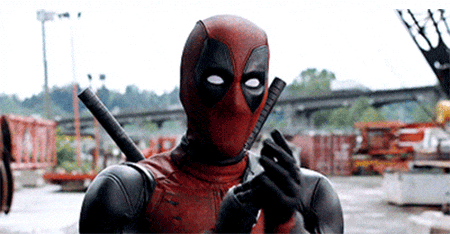 Marvel, FOX
So sick.
So what do we know about the show so far? Here's all the details that have come out of the initial announcement.
1) It's an animated show!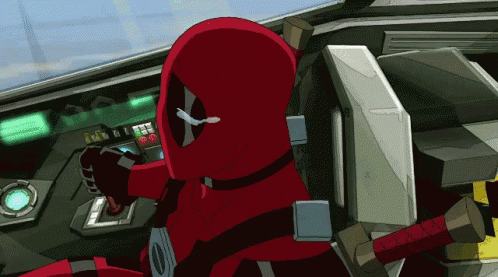 Tenor
Yes, this series will see a cartoon version of Wade Wilson taking on the bad guys. Given that he's a comic book character, this shouldn't be too much of a leap and should sit well alongside FXX's other major animated hit Archer. Crossover episode anyone?
2) Who's involved?
Sony, NBC
Donald Glover, aka Childish Gambino, aka the official hardest working man in showbusiness, has been announced as the co-showrunner, writer, exec producer and, let's be honest, will more than likely star in the vehicle too (come on, he'd be perfect!). He will be joined by his brother Stephen on the team, the pair having previously collaborated on his hit series Atlanta. Donald is a known comics fan, having campaigned online to play the role of Spiderman in the earlier live action reboot and is set to play a still-unknown role in the upcoming Spiderman: Homecoming movie.
3) When will it air?
Marvel, FOX
Summer 2018 looks to be the most likely air date, following season 9 of Archer on the FXX lineup. Perhaps the promo will even tie-in with the much anticipated movie sequel starring Ryan Reynolds?
We'll bring you all the details on Deadpool as soon as we get them but, basically, it's coming soon and it's gonna be LIT!
____ ____ ____ ____ ____
Listen to the #PopBuzzPodcast with Niall Horan right here or subscribe for free on iTunes to get new episodes sent straight to your phone every Friday.