Disney-Themed Cocktails Now Exist And They're Truly Magical
14 July 2017, 10:57
We wished upon a bar and now this range of drinks exists, including the 'Hakuna Mutata' with actual crickets on top.
A bar in Scotland has made all of our wildest dreams come true by bringing out a new line of Disney-themed cocktails.
Glasgow Live reports that the Driftwood bar, known for their creative approach to drinking, have released the range of four new drinks inspired by both modern and classic animated movies.
So, what's on the menu?
The Lady And The Tramp
Driftwood Bar
What's in it? Amaretto, Raspberry Liqueur and Energy Drink with Strawberry 'Spaghetti' Laces so you can recreate that famous moment right at your table.
Heart Of Te Fiti (Moana)
Driftwood Bar
What's in it? Tropical Sourz, Coconut Rum & a 'Venom Slush'. Spooky.
King Louie (The Jungle Book)
Driftwood Bar
What's in it? Sailor Jerry, Toffee Vodka, Lemonade, Cream and Foam Banana sweets that any monkey would enjoy.
But, best of all is undoubtedly this The Lion King themed creation known as...
The Hakuna Mutata
Driftwood Bar
What's in it? A Margarita with a Strawberry Maddog Slush Top topped off with ACTUAL INSECTS!!! (Waxworms and dried Crickets to be exact!).
What do you think of it Simba?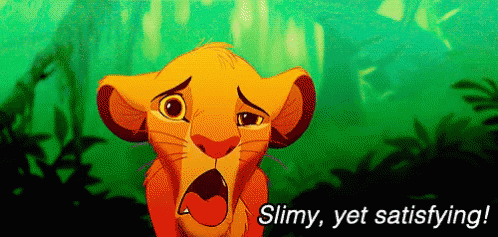 Disney
Yeah, we thought so.
But don't worry if you aren't into insects - the bar will be offering the cocktail with jelly worms for those not brave enough to handle it.
The full range is available now for...what? £3.50 each? Right, that's it, we're moving to Glasgow!